THE EFFECT OF BAGGAGE HANDLING SYSTEM LEVEL 3 ON OPERATION OFFICER PERFORMANCE
Keywords:
Baggage handling system, baggage, operational officer
Abstract
Baggage handling has an important role in maintaining the comfort of passengers traveling by aircraft and security in processing baggage. Baggage Handling System (BHS) is a service in the form of a conveyor to transport passenger baggage after check-in and automatic sorting with Radio Frequency Identification (RFID) technology that reads radio frequencies contained in baggage to be sent to the aircraft according to its destination. This study aims to determine the effect of Baggage Handling System level 3 on the performance of operational officers at Kualanamu International Airport Medan with quantitative research methods that take data using questionnaire data and literature studies. The determination of the sample with the Slovin formula was 30 people and then the results of the respondents' answers were processed using SPSS with validity tests, reliability tests, normality tests, homogeneity tests and T tests. The calculation results obtained the results of the T test, which is a significant value of 0.000, meaning that the significance value is smaller than (0.05), so it can be concluded that there is a significant influence of the implementation of the Baggage Handling System level 3 (independent variable x) on the performance of operational officers (dependent variable y).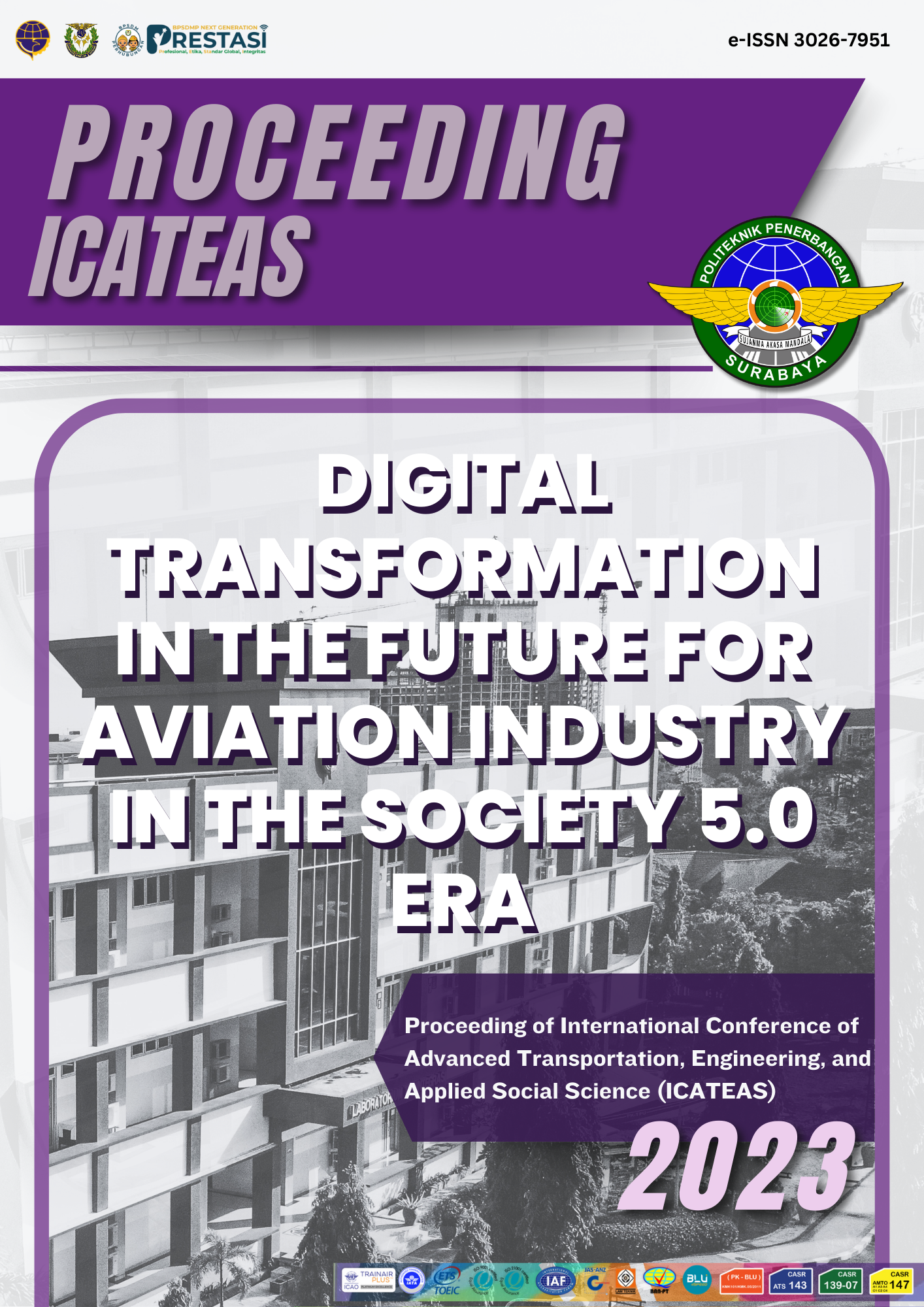 Downloads
How to Cite
Amar Al Kahfi, Y., Suprapto, Y., & Hariyadi, S. (2023). THE EFFECT OF BAGGAGE HANDLING SYSTEM LEVEL 3 ON OPERATION OFFICER PERFORMANCE. Proceeding of International Conference of Advance Transportation, Engineering, and Applied Social Science, 2(1), 995–1000. Retrieved from https://ejournal.poltekbangsby.ac.id/index.php/icateass/article/view/1772