PORTABLE DVOR RECEIVER DESIGN USING RTL-SDR R820T2 WITH PYTHON PROGRAMMING LANGUAGE
Keywords:
DVOR, PIR, RTL-SDR, Python
Abstract
The navigation equipment currently in use in Indonesia for flight is DVOR. The PIR (Portable ILS/DVOR Receiver) equipment must be subject to periodic ground check procedures using to ensure that the equipment is in good working condition. The PIR currently in use is manufactured by the manufacturer of DVOR equipment. As a result, the design of a portable DVOR receiver is underway, along with the measurement and evaluation of its performance, using the RTL-SDR R820T2 device in combination with the Python programming language. This design implements the waterfall method as its technique. The output of the portable DVOR receiver that employs RTL-SDR takes the form of 30 Hz amplitude modulation percentage. The portable DVOR receiver using RTL SDR, which features a positive-intrinsicnegative (PIR) manufacturer, exhibits an average deviation of 0.25% for the 30 Hz amplitude modulation percentage. According to these findings, the design tool functions sufficiently well.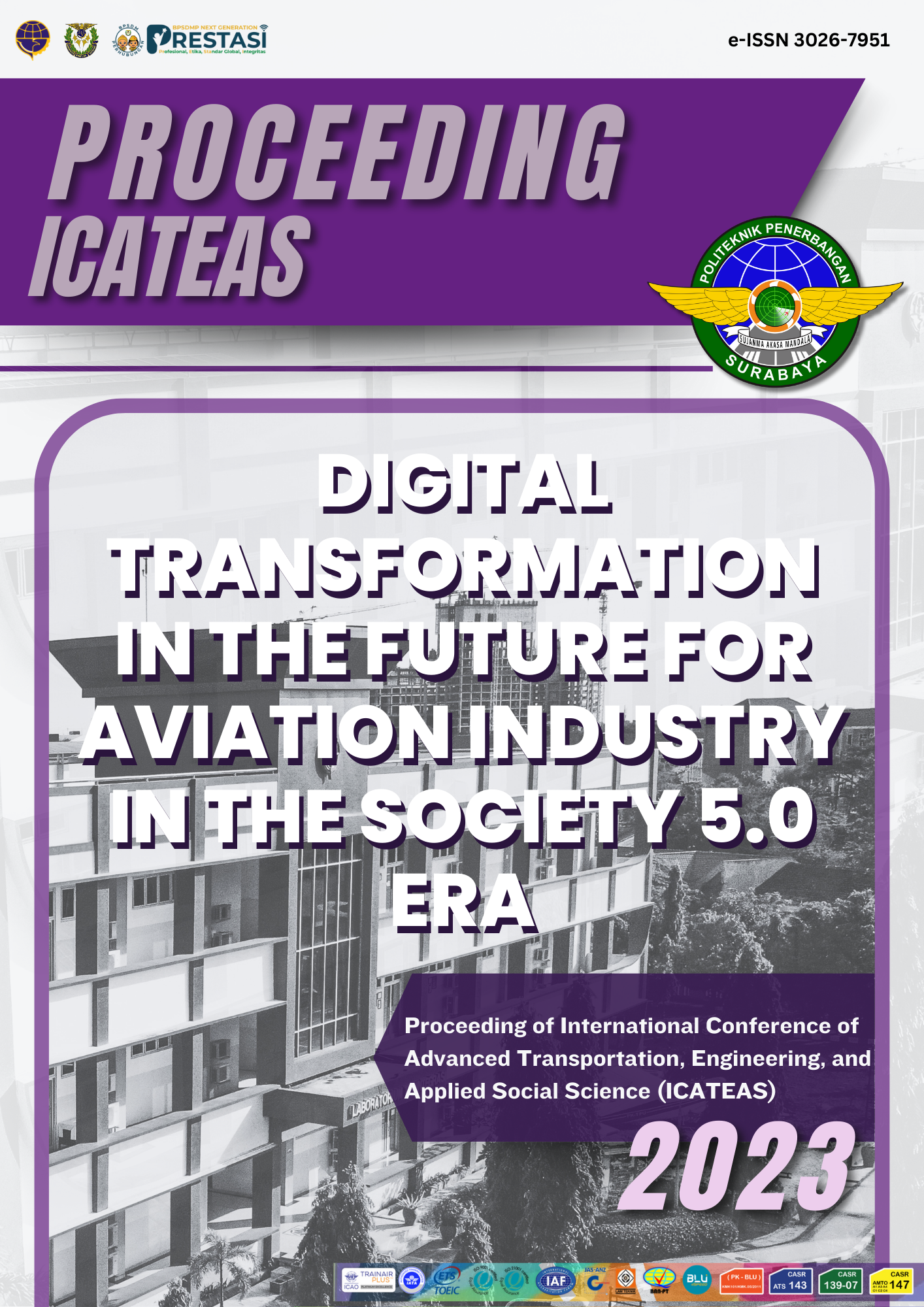 Downloads
How to Cite
Rizki Sajadah, T., Silk Moonlight, L., & Imam Suharto, T. (2023). PORTABLE DVOR RECEIVER DESIGN USING RTL-SDR R820T2 WITH PYTHON PROGRAMMING LANGUAGE. Proceeding of International Conference of Advance Transportation, Engineering, and Applied Social Science, 2(1), 969–973. Retrieved from https://ejournal.poltekbangsby.ac.id/index.php/icateass/article/view/1768