THE EFFECT OF SOCIAL MEDIA PROMOTION ON NONAERONAUTIC BUSINESS DEVELOPMENT AT SULTAN HASANUDDIN MAKASSAR AIRPORT
Keywords:
Effect, Social Media, Revenue, Business, Non-Aeronautical
Abstract
The lack of public demand to enliven Sultan Hasanuddin Airport Makassar is one of the challenges for the airport. One of them is to advance the non-aero nautical business which has a huge influence on airport revenue. Therefore, the use of social media will be a place to attract people to visit and use the services of non-aeronautical businesses available at Sultan Hasanuddin Airport Makassar. The data collection method in this questionnaire uses observation or direct observation, and questionnaires. The analysis method used is a quantitative method in which there are validity, reliability, and coefficient of determination tests. The results of this study indicate that the effect use of social media promotion has a strong effect on the development of non-aeronautical businesses at Sultan Hasanuddin Airport Makassar by 87,9%.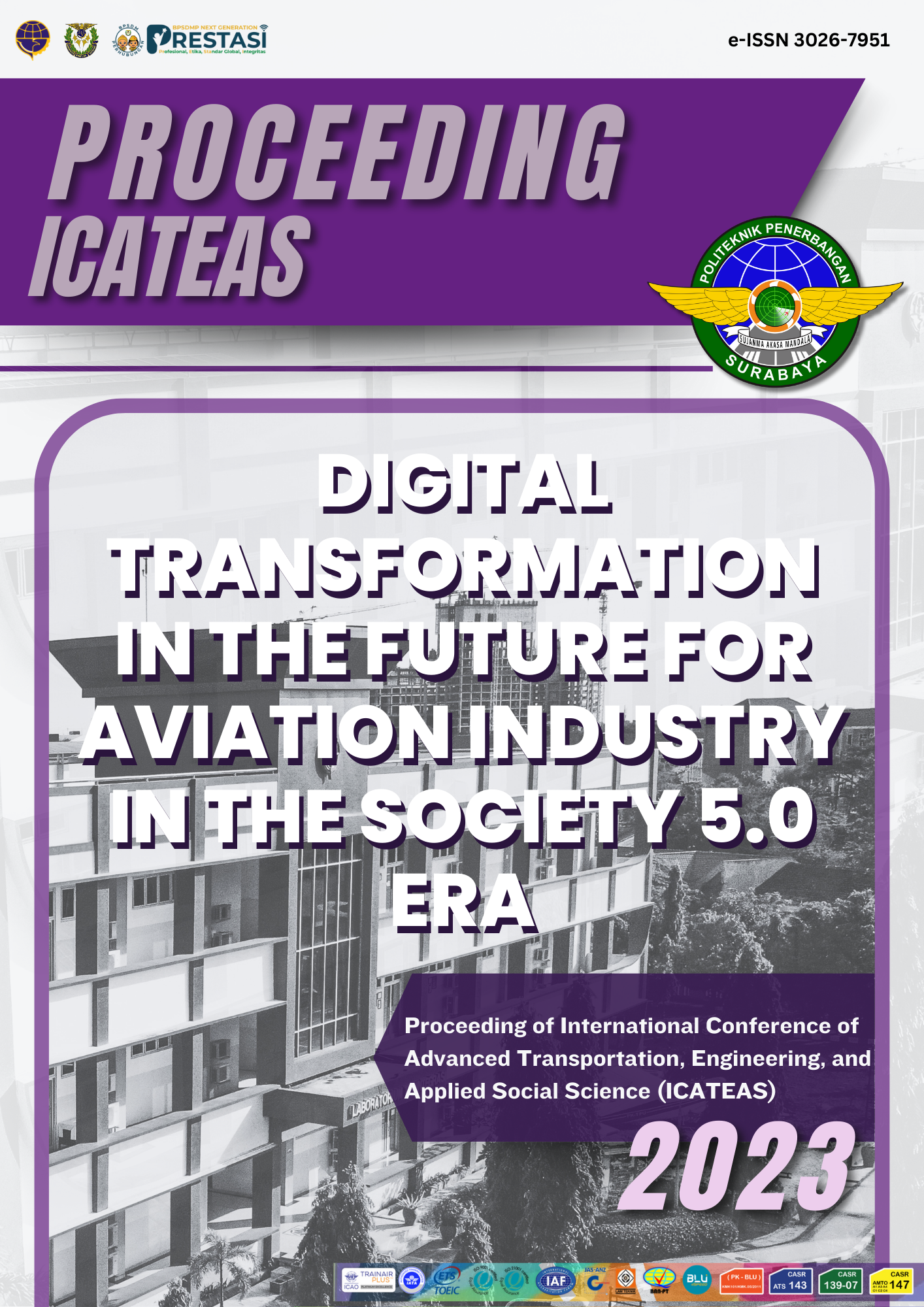 Downloads
How to Cite
Nurman Agustian, S., Ratna Sari, D., & Maharani Sukma, M. (2023). THE EFFECT OF SOCIAL MEDIA PROMOTION ON NONAERONAUTIC BUSINESS DEVELOPMENT AT SULTAN HASANUDDIN MAKASSAR AIRPORT. Proceeding of International Conference of Advance Transportation, Engineering, and Applied Social Science, 2(1), 914–920. Retrieved from https://ejournal.poltekbangsby.ac.id/index.php/icateass/article/view/1760