DESIGNING INFORMATION SYSTEM BASED ON WEBSITE FOR KLINIK PRATAMA AT POLITEKNIK PENERBANGAN SURABAYA
Keywords:
information system, Klinik Pratama, laravel, black-box
Abstract
A clinic is a small public healthcare facility established to provide care to outpatients. Klinik Pratama is a clinic that operates in the field of community health services. Located in Jemur Andayani, Siwalankerto Subdistrict, Klinik Pratama has been conducting its business processes effectively. However, there is a minor deficiency, which is the lack of a website that encompasses information about the clinic, including its profile, services, clinic promotions, and facilities. With this website, it is hoped to instill confidence in patients and encourage them to use the services provided by Klinik Pratama. Patients can learn about the clinic's profile, services offered, the latest news about the clinic, and the available facilities at Klinik Pratama. This endeavor is closely related to the increasing use of technology in supporting daily human activities. The research method for this website design involves the waterfall method and testing using the black box method. The waterfall method comprises five stages: Requirement, Design, Implementation, Testing, and Conclusion. By utilizing the waterfall method and black box testing technique, researchers can easily make improvements if there are errors or bugs in the coding. The results of identifying the requirements are still in abstract form, so they need to be refined and designed into a list of functional requirements that can then be visualized into a use case diagram. Based on the design of functional requirements, the author outlines scenarios for each function, resulting in a flow that can be implemented into program code.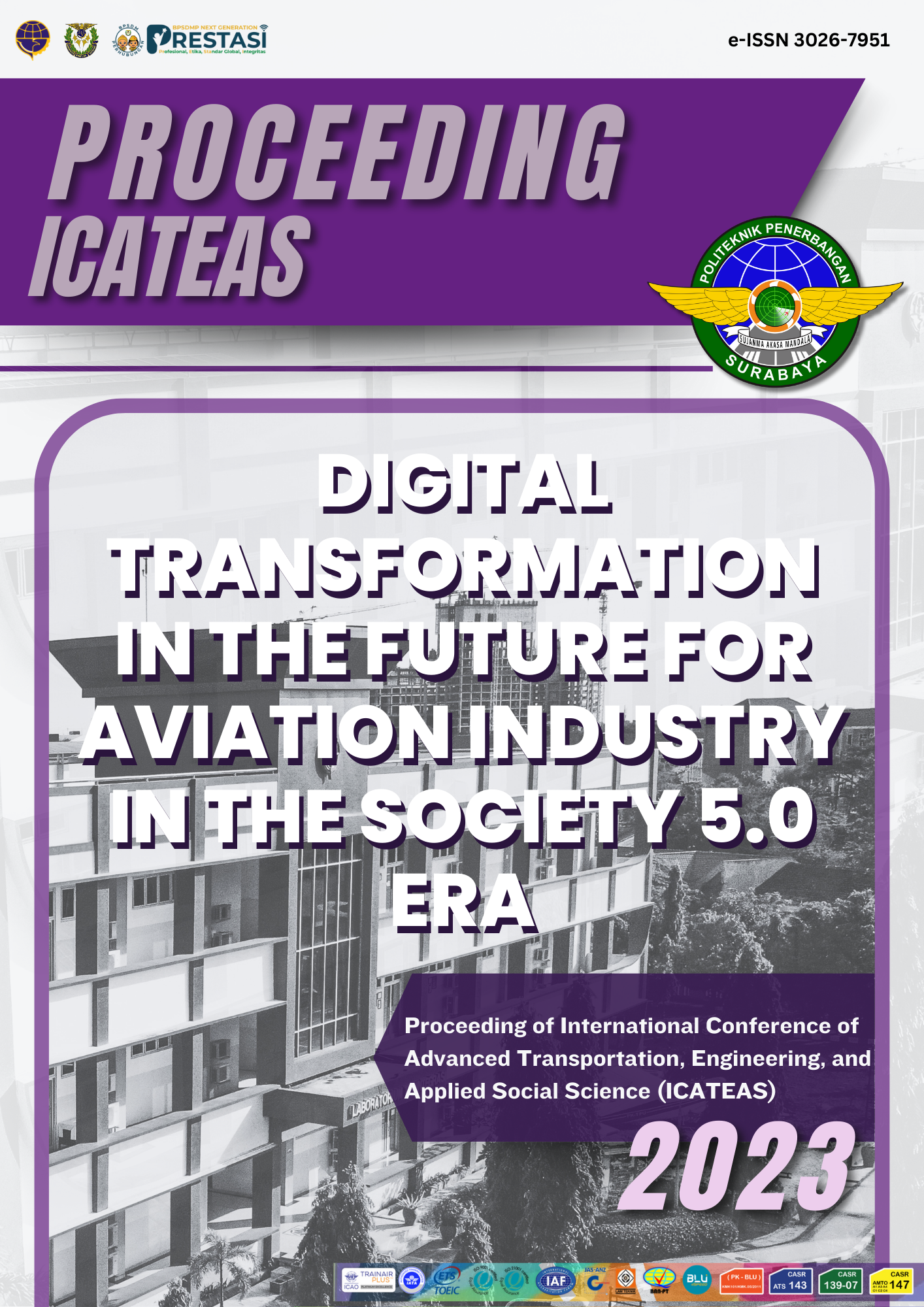 Downloads
How to Cite
Putra Sandi Yudha, R., Silk Moonlight, L., & Imam Suharto, T. (2023). DESIGNING INFORMATION SYSTEM BASED ON WEBSITE FOR KLINIK PRATAMA AT POLITEKNIK PENERBANGAN SURABAYA. Proceeding of International Conference of Advance Transportation, Engineering, and Applied Social Science, 2(1), 838–844. Retrieved from https://ejournal.poltekbangsby.ac.id/index.php/icateass/article/view/1749