FLIGHT WATCH OPERATIONAL LOGBOOK WEB-BASED WITH ADDIE METHOD FOR AERONAUTICAL COMMUNICATION OFFICER AT PERUM LPPNPI SENTANI BRANCH
Keywords:
flight watch operational logbook, website, ADDIE
Abstract
Based on the Aeronautical Mobile Services (AMS) Standard Operating Procedure (SOP) of Perum LPPNPI Sentani Branch in 2020, the Ujung Pandang FIC Jayapura Sector performs flight watch functions for flight operations within its responsibility area. With the advancement of technology in the current era, a new innovation hasemerged, which is a web-based design for the flight watch operational logbook, aiming to facilitate and support the recording of flight watch information. The research method used in the development of this website is research and development, utilizing the ADDIE development method, which includes Analysis, Design, Development, Implementation, and Evaluation. The testing technique employed is black box testing, where the system is tested for itsfunctions without examining the design and source code. The data analysis used is qualitative descriptive analysis, involving observation, interviews, and documentation. The result of this research is a web-based flight watch operational logbook that includes a form for logbook entries, a collection of relevant documents, and a link to the BMKG SIAM website to support the required information.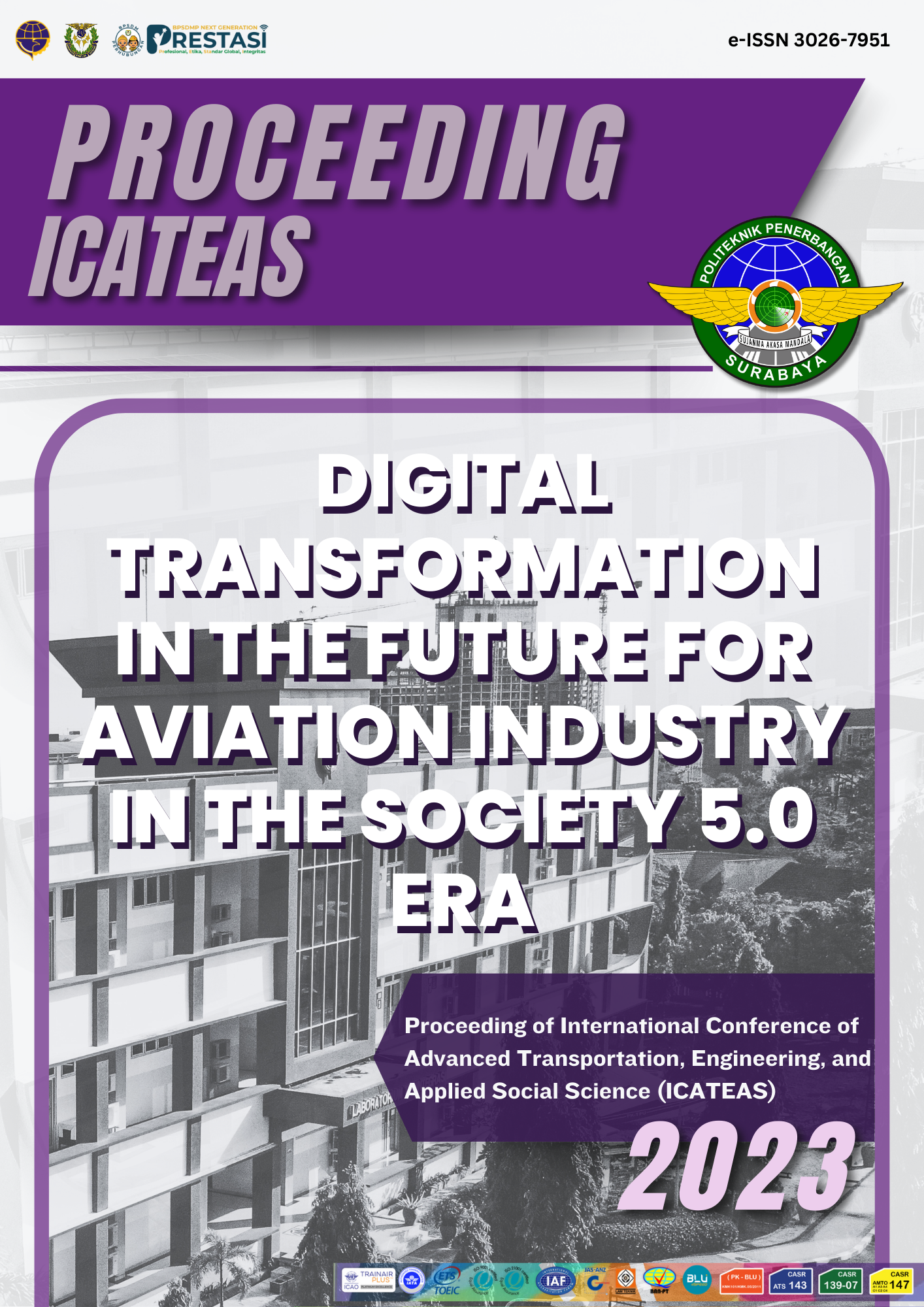 Downloads
How to Cite
Alief Adji Widhianto, N., & Fatmawati, F. (2023). FLIGHT WATCH OPERATIONAL LOGBOOK WEB-BASED WITH ADDIE METHOD FOR AERONAUTICAL COMMUNICATION OFFICER AT PERUM LPPNPI SENTANI BRANCH. Proceeding of International Conference of Advance Transportation, Engineering, and Applied Social Science, 2(1), 737–743. Retrieved from https://ejournal.poltekbangsby.ac.id/index.php/icateass/article/view/1734