ASA APPLICATION (ARFF SMART APPLICATION) AS LEARNING MEDIA TO IMPROVE THE COMPETENCE OF ARFF PERSONNEL
Keywords:
Learning Media, ARFF, ASA, ISO 25010
Abstract
The ARFF unit is responsible for incidents and accidents at the airport and its surroundings. They have skills such as the use of fire extinguishers, safety equipment operation, and evacuation measures. This preparedness is enhanced through the ARFF Smart Application (ASA) to improve ARFF learning competencies at I Gusti Ngurah Rai Airport. The research used a waterfall research and development (R&D) model with observation as the data collection method. Development involves communication, planning, modeling, construction, and implementation stages. Validation was conducted with a questionnaire according to ISO 25010, measuring the functionality, usability, compatibility, and performance efficiency of the application. Functionality testing involved six testers (3 media experts and 3 material experts), with 92% of the results showing excellent quality. Usability testing involved 37 users with an excellent 95.40% rating in ease of use, learning, and satisfaction. Application compatibility was tested on various Android devices. Performance efficiency testing showed efficient performance in execution time, CPU usage, and memory. ARFF Smart Application fulfills all four aspects of the ISO 25010 standard with an assessment of "very feasible" and is suitable for use in learning by personnel in classroom activities.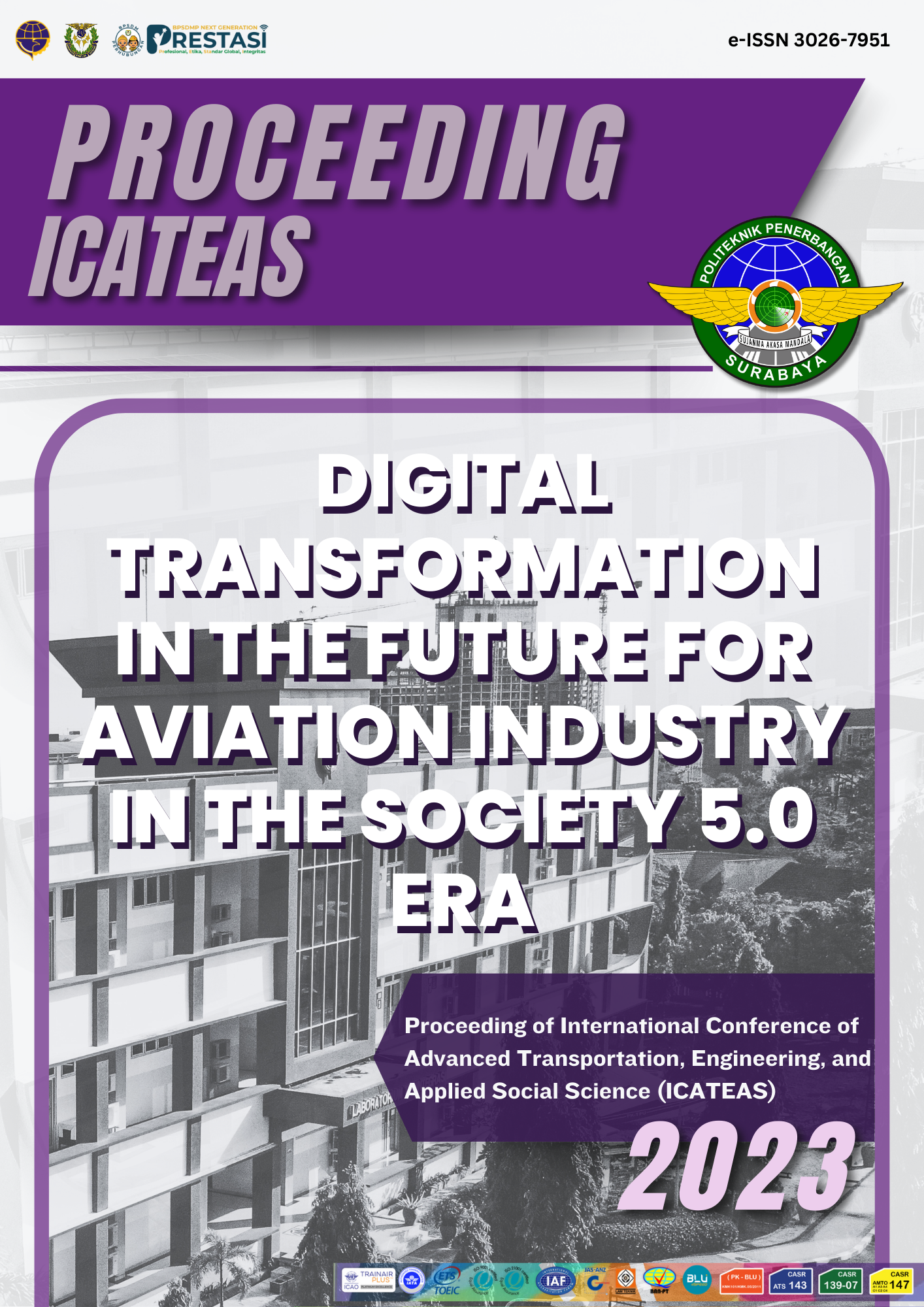 Downloads
Published
2023-11-08 — Updated on 2023-11-09
How to Cite
Iqbal Dwi Saputra, M., Sukahir, S., Parjan, P., Amalia, D., & Nugraha, W. (2023). ASA APPLICATION (ARFF SMART APPLICATION) AS LEARNING MEDIA TO IMPROVE THE COMPETENCE OF ARFF PERSONNEL. Proceeding of International Conference of Advance Transportation, Engineering, and Applied Social Science, 2(1), 650–659. Retrieved from https://ejournal.poltekbangsby.ac.id/index.php/icateass/article/view/1722 (Original work published November 8, 2023)