AERONAUTICAL INFORMATION SERVICES (AIS) E-MODULE BASED ON CANVA
Keywords:
Learning Management System (LMS), Aeronautical Information Service (AIS), Aeronautical Information Service Learning, Electronic Modul
Abstract
The author's goal in this final project is to design and create AIS e-modules as new interesting and innovative learning media that can help in AIS learning. For expert validation and media validation using PIECES method. This E-Module is designed using the Waterfall method; (1) Needs Analysis, (2) Design, (3) Preparation, (4) Testing, (5) Maintenance. The result of this research is an e-module that contains Aeronautical Information Service (AIS) course material that has been adapted to the academic syllabus, which contains teaching materials in the form of flipbooks and mastery tests on each topic, pictures and videos, midterm and final semester exam work questions in the form of multiple choices. The result from the expert validator and media validator is that the material and the display of the E-Module are valid and understandable. Aeronautical Information Service (AIS) E-Module also approved by the respondents with a test presentation of 93%, which means that the respondents strongly agreed with the E-Module.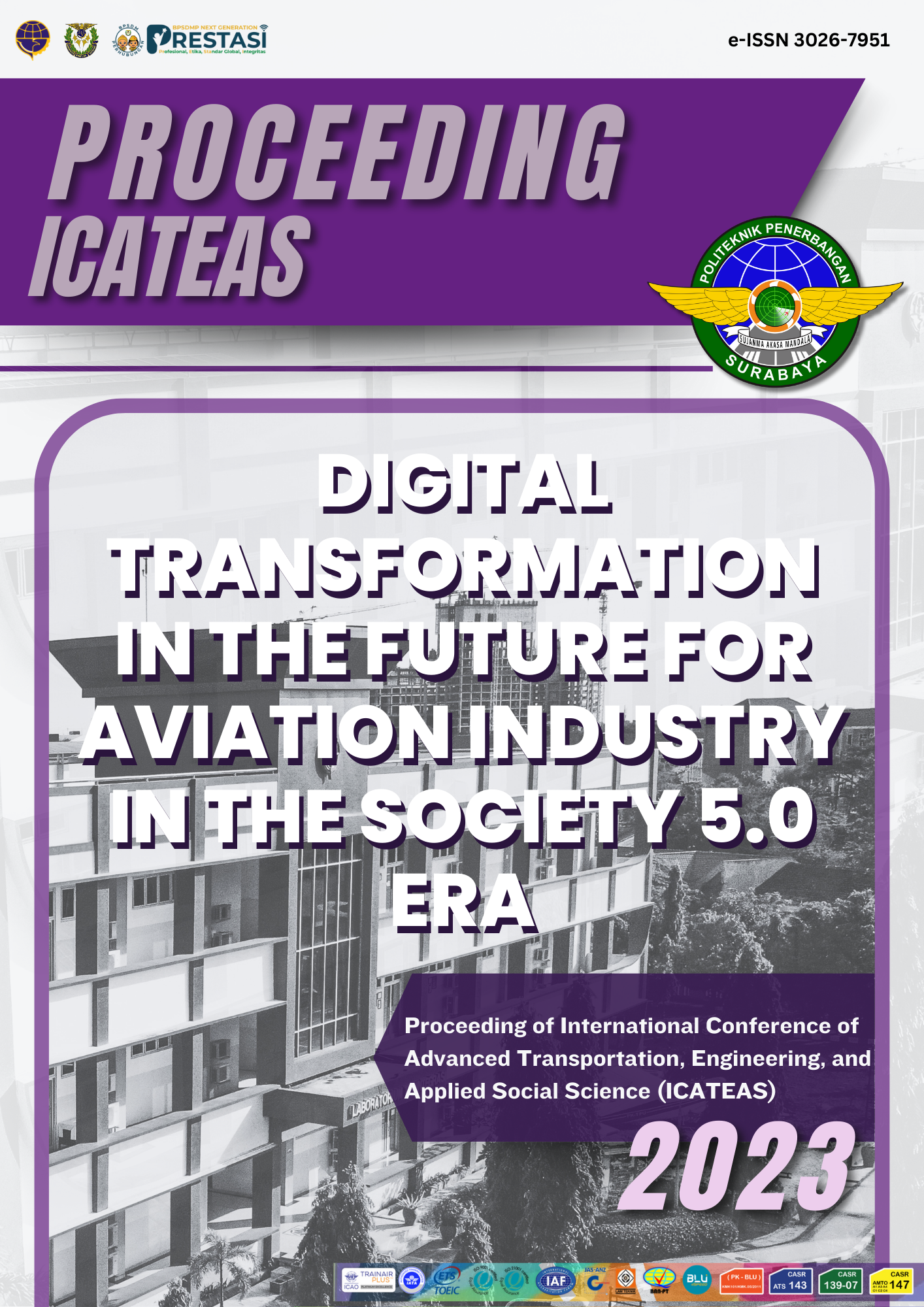 Downloads
How to Cite
Hijrah Islah Ummah, M., Silk Moonlight, L., & Puspitaningsih, R. (2023). AERONAUTICAL INFORMATION SERVICES (AIS) E-MODULE BASED ON CANVA. Proceeding of International Conference of Advance Transportation, Engineering, and Applied Social Science, 2(1), 638–643. Retrieved from https://ejournal.poltekbangsby.ac.id/index.php/icateass/article/view/1720