THE EFFECT OF INCREASING FLIGHT TICKET PRICES DURING THE COVID-19 PANDEMIC ON THE NUMBER OF PASSENGERS
Keywords:
Harga tiket, biaya operasional, pelayanan, fasilitas
Abstract
The research we conducted was motivated by the author's observations about the increase in airline ticket prices in 2020 to 2022 during the Covid-19 pandemic. Changes in air ticket prices cause the level of development of airline service users to fluctuate. The purpose of this study is to determine whether the increase in the selling price of airline tickets has a significant impact on the interest of airline service users. The data collection methods used are observation, questionnaires and literature studies. The object of this research is flight service users at Sam Ratulangi International Airport Manado. The independent variable is the ticket price while the dependent variable is the number of passengers. The analysis method of this study uses a Likert scale then calculated the total score and index%. The stages of quantitative analysis are validity and reliability tests. This research instrument is a calculation using a linear regression formula. Based on the results show that ticket prices have a significant effect on reducing the number of passengers at Sam Ratulangi International Airport Manado. Ticket prices are a variable that affects the decrease in passenger numbers by 50.7% based on regression analysis.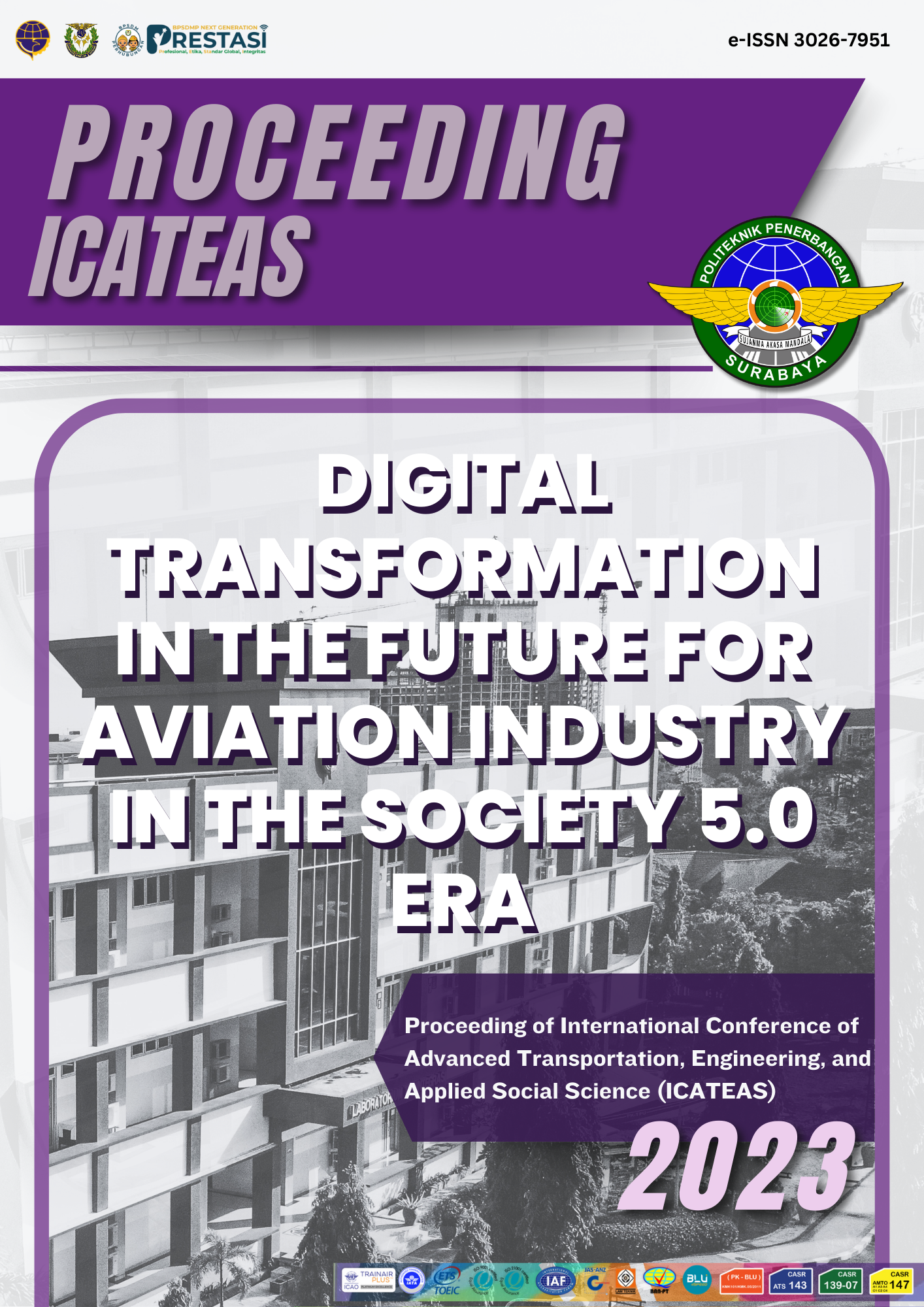 Downloads
How to Cite
Haikal Rizkyandaru, M., Iswahyudi, P., & Budiarto, A. (2023). THE EFFECT OF INCREASING FLIGHT TICKET PRICES DURING THE COVID-19 PANDEMIC ON THE NUMBER OF PASSENGERS. Proceeding of International Conference of Advance Transportation, Engineering, and Applied Social Science, 2(1), 625–631. Retrieved from https://ejournal.poltekbangsby.ac.id/index.php/icateass/article/view/1718