FEASIBILITY TEST OF AN RTL-SDR BASED DIGITAL MODULATION TRAINER IN A GUIDED INQUIRY LEARNING MODEL
Keywords:
Trainer, Feasibility Test, Digital Modulation, RTL-SD
Abstract
Utilization technology software defined radio with the aim of maximizing hardware to build a softwarebased radio need balanced with readiness institution education in build curriculum, syllabus and tool adequate practice. This Study aim get digital modulation practice tool or trainer based on RTL-SDR for cadet with a guided inquiry learning model and know the feasibility of trainer. With a research model development that follows Thiagarajan's 4D rules and product feasibility testing study use questionnaire material experts , media experts, and trained cadets on the Mardapi's scale The trainer obtained a feasibility score of 85.2 which means very worthy used.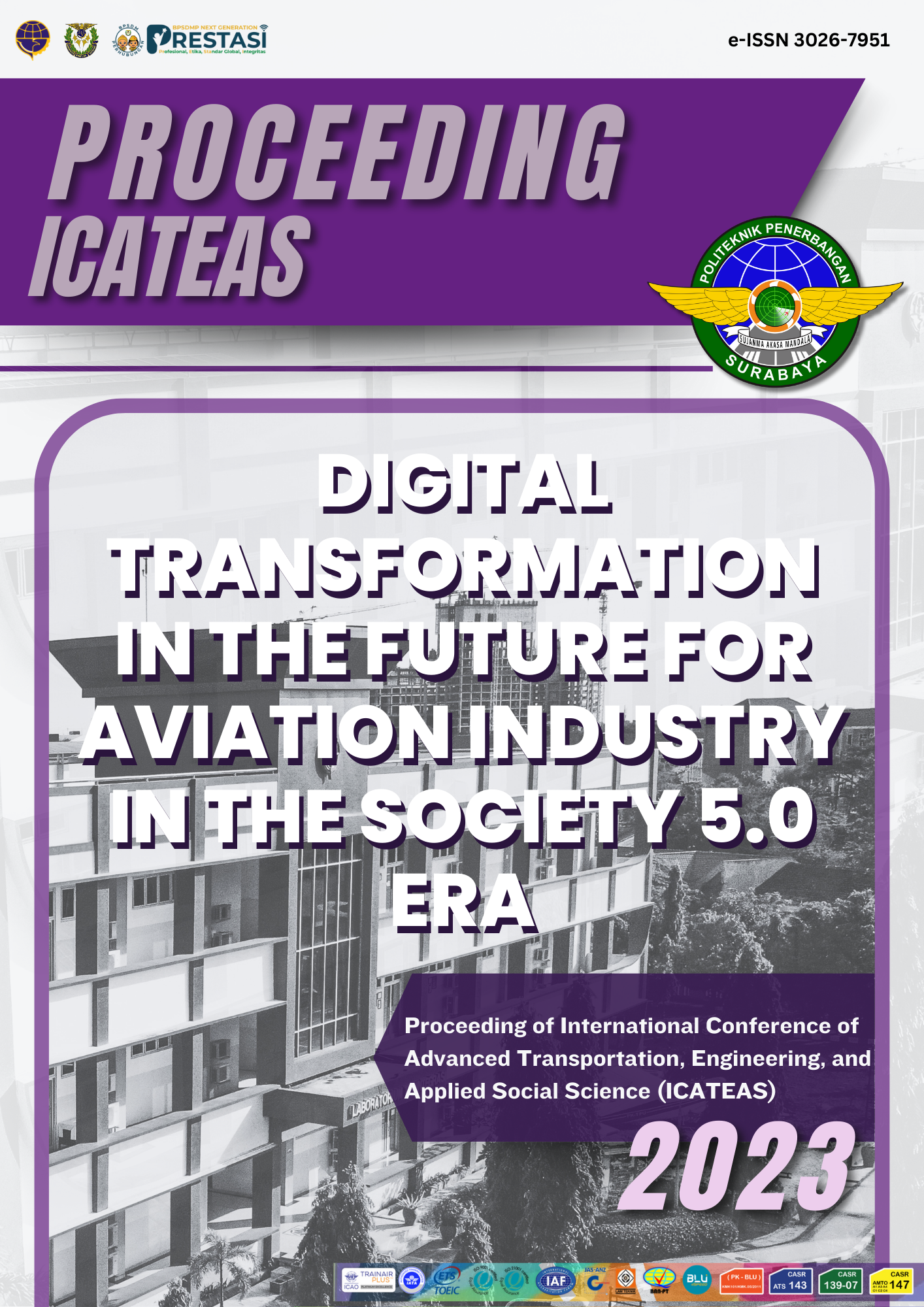 Downloads
How to Cite
Rifai, M., Suprapto, Y., & Bagus Harianto, B. (2023). FEASIBILITY TEST OF AN RTL-SDR BASED DIGITAL MODULATION TRAINER IN A GUIDED INQUIRY LEARNING MODEL. Proceeding of International Conference of Advance Transportation, Engineering, and Applied Social Science, 2(1), 583–591. Retrieved from https://ejournal.poltekbangsby.ac.id/index.php/icateass/article/view/1712