DESIGN AND DEVELOPMENT OF SURFACE PRIMARY FLIGHT CONTROL TOOLS FOR CESSNA 172 AS LEARNING MEDIA IN POLYTECHNIC AVIATION ACADEMIC SURABAYA
Keywords:
Primary Flight Control, Unmanned Aerial Vehicle, Radio Control
Abstract
The purpose of designing this final project is for teaching aids and modeling the workings of Primary Flight Control in the form of simulations that make it easier for cadets and in learning about Primary Flight Control, especially in Primary Flight Control props which demonstrate Primary Flight Control and can be visualized with 3 axis axis movement and portable. With the method of visualizing the 3 axis axis movement in real terms, this makes cadets understand more about the movement of the aircraft from the movement of the axis directly in the movement by Radio Control. This research uses several methods, namely data collection, problem identification. This props uses wood, polyfoam, wire. The technique of making tools to assemble the aircraft is to use gluing techniques and for the stand using nailing techniques and adding glue to strengthen the structure of the props stand. The design which has the aim as a learning media support tool for cadets at the Surabaya Aviation Polytechnic campus, especially in basic Primary Flight Control learning. The results of making optimal props are then made in the form of a prototype as an analysis material for comparison between the simulation of design work tools carried out in the Radio Control-based Primary Flight Control design process. The system of the trainer uses Radio control as the main controller and tools supported by other components such as Servo, Esc, Battery, and which can control Primary Flight Control.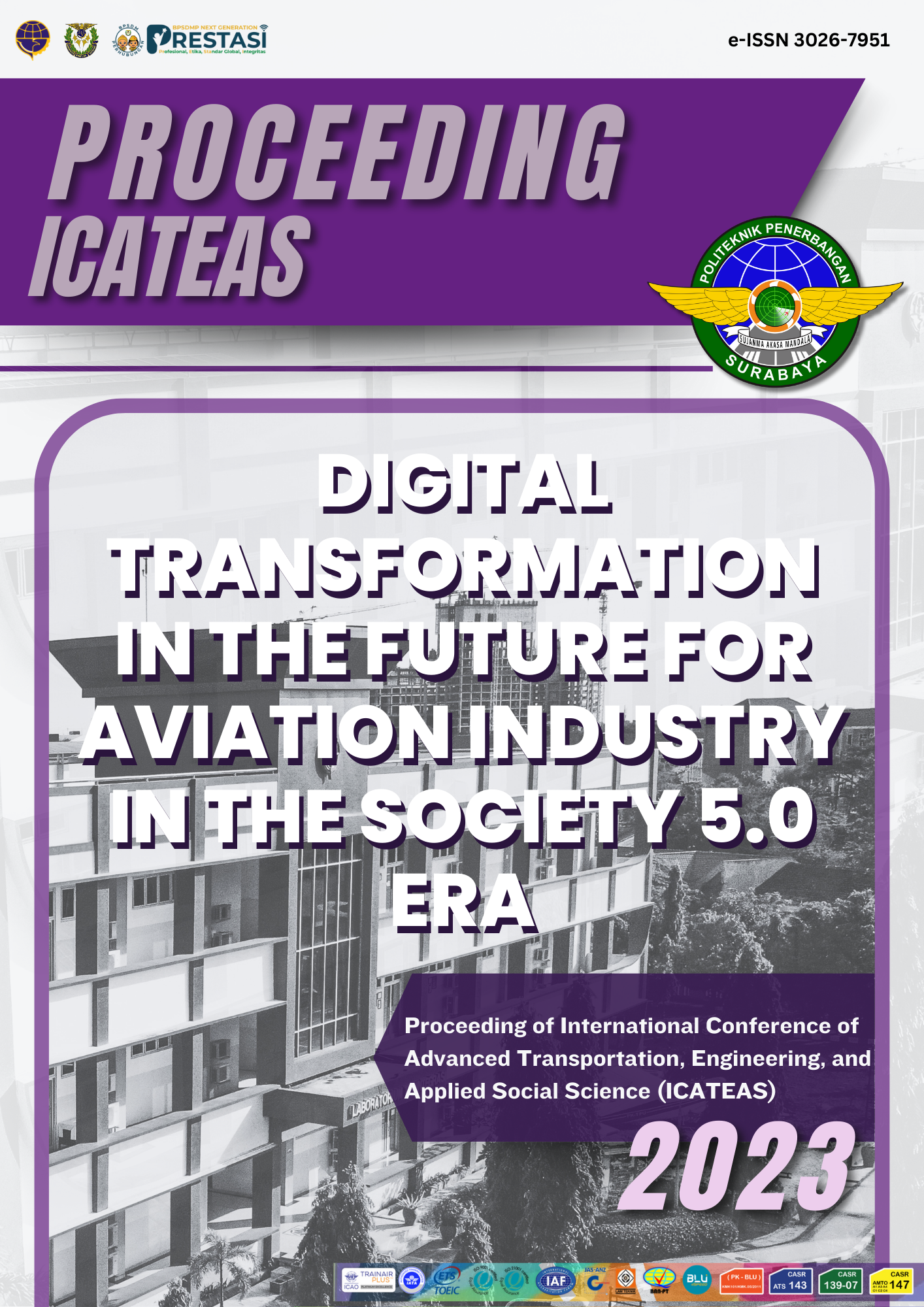 Downloads
Published
2023-11-08 — Updated on 2023-11-09
How to Cite
Siahaan, B., Juliantara, M., & Suyatmo, S. (2023). DESIGN AND DEVELOPMENT OF SURFACE PRIMARY FLIGHT CONTROL TOOLS FOR CESSNA 172 AS LEARNING MEDIA IN POLYTECHNIC AVIATION ACADEMIC SURABAYA. Proceeding of International Conference of Advance Transportation, Engineering, and Applied Social Science, 2(1), 569–575. https://doi.org/10.46491/icateas.v2i1.1710 (Original work published November 8, 2023)