DESIGN OF A MODIFIED FUEL PUMP BASED ON A DC DYNAMO AS AN AIRCRAFT REFUELING TOOL IN THE HANGAR OF THE SURABAYA AVIATION POLYTECHNIC
Keywords:
fuel pump, DC dynamo, refueling, Cessna aircraft and TBM
Abstract
The DC dynamo-based fuel pump on the refueling tool is a practical activity that has been carried out in the AMTO 147 D-010 hangar at Surabaya Aviation Polytechnic. Refueling procedures on training aircraft that have been carried out, especially on Cessna and TBM aircraft, there is one problem that must be resolved immediately, namely the ineffectiveness and inefficiency of the fuel pump tool used during refueling. Because it still uses manual or still uses human labor. The method used in making the design of the fuel pump tool on the electric refueling tool is with a fuel pump or pump as a tool during refueling activities. So it is hoped that with this the cadets can find out refueling learning and activities before the run up of the aircraft can easily find out the amount of fuel the aircraft needs. The result of the design of the fuel pump tool on electric refueling by using a fuel pump tool is that cadets can carry out refueling activities for Cessna and TBM aircraft easily and can speed up the refueling needed and cadets avoid other human errors.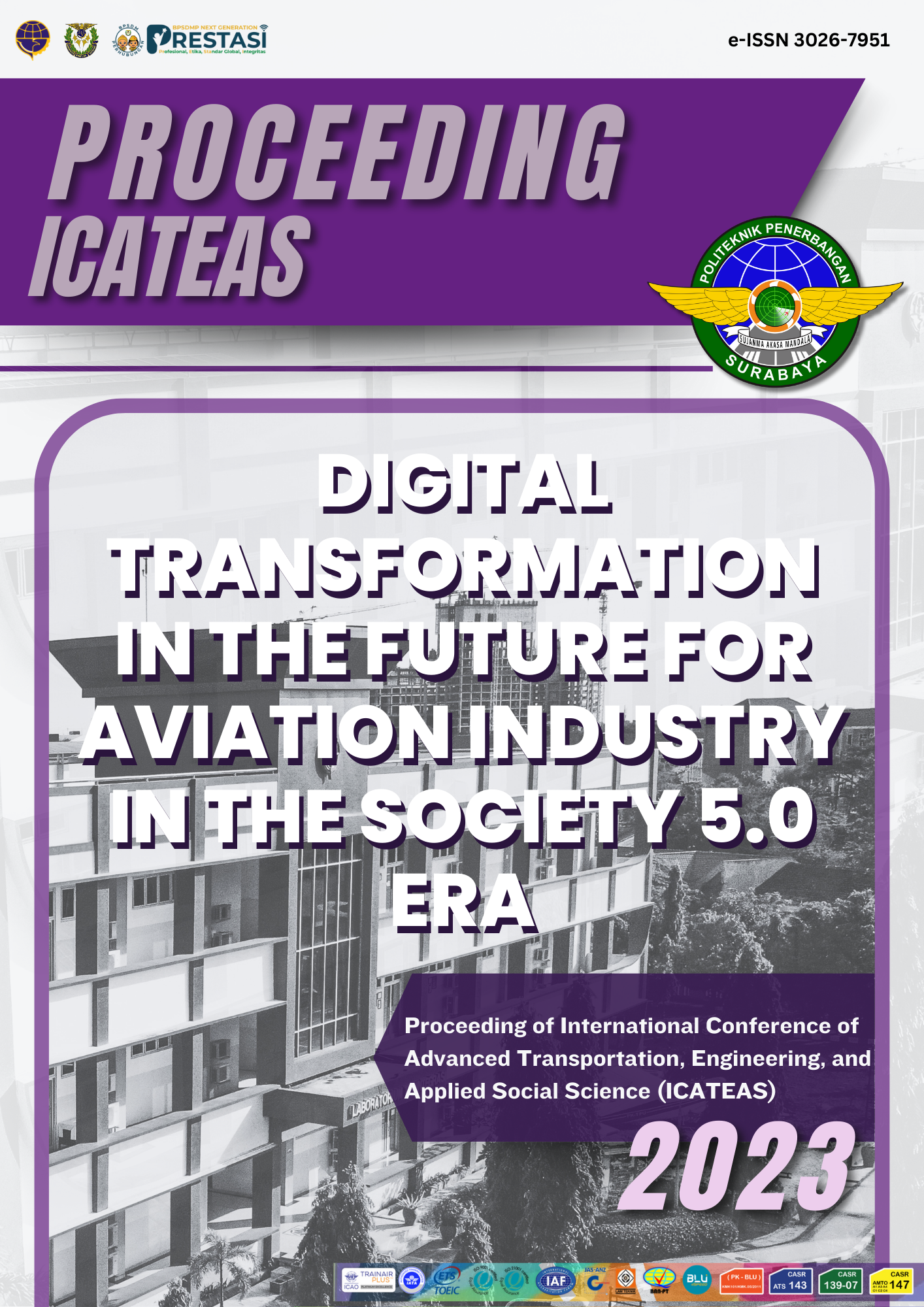 Downloads
Published
2023-11-08 — Updated on 2023-11-09
How to Cite
Setijono, C., Fernando F. R., M., & Wulansari, A. (2023). DESIGN OF A MODIFIED FUEL PUMP BASED ON A DC DYNAMO AS AN AIRCRAFT REFUELING TOOL IN THE HANGAR OF THE SURABAYA AVIATION POLYTECHNIC. Proceeding of International Conference of Advance Transportation, Engineering, and Applied Social Science, 2(1), 564–568. Retrieved from https://ejournal.poltekbangsby.ac.id/index.php/icateass/article/view/1709 (Original work published November 8, 2023)