Prototype Engine Fire Protection System berbasis Microcontroller Arduino Uno
Keywords:
Fire protection, Arduino uno, Learning pyramid, Surabaya Aviation Polytechnic
Abstract
The engine is part of the aircraft as a generator of thrust and a source of power for systems on the aircraft such as electricity and pneumatics. Seeing the density of components and systems installed on the engine, this makes the engine a zone that is considered a potential fire. In the hangar of the Surabaya Aviation Polytechnic, there are several shortcomings of props to support the learning of aircraft system material, one of which is about engine fire protection, from previous research there are learning tools but they are still incomplete in their perceptions. Complementing previous research that is still not suitable, especially in the extinguisher system section, and to help improve the quality of learning in the Surabaya Aviation Polytechnic hangar with data analysis carried out by giving a questionnaire form sheet to cadets who participate in prop testing techniques. It is hoped that the design of this tool can facilitate understanding in learning about fire protection, and can complement the shortcomings of previous research. The research of the arduino uno microcontroller-based engine fire protection system props was obtained from comparing  the data obtained in the test results related to the effect of using props as a learning tool. For quantitative data calculation using the formula mean / average value given between learning that uses teaching aids and those that do not use teaching aids. The comparison results used are the absorption of understanding of aircraft system material, especially on engine fire protection system material when using props or practie doing is more effective by getting an average value of 8.21 compared to learning by not using props or only visually getting an average value of 7.1.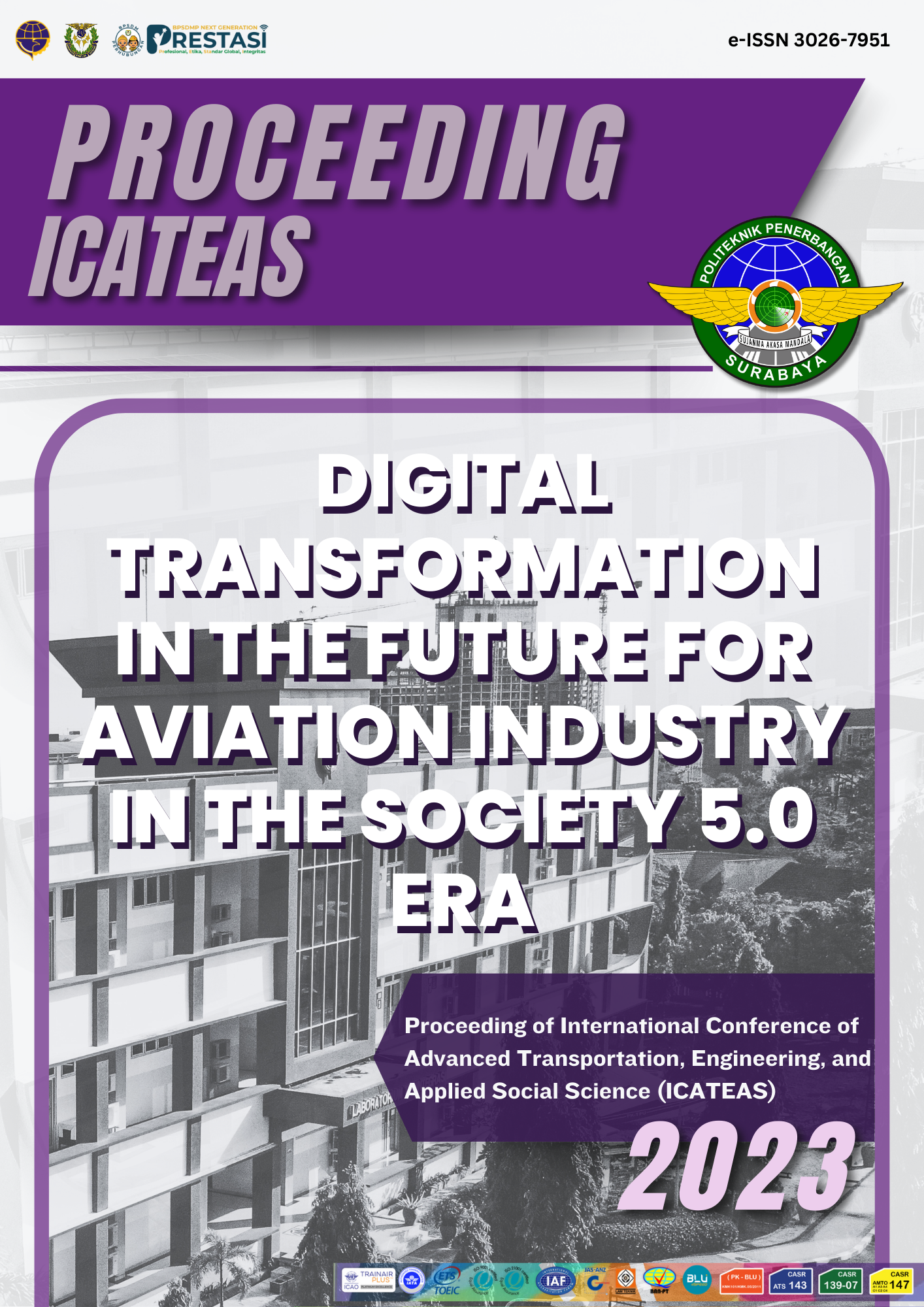 Downloads
How to Cite
Lucky Saputra, M. A., & Sakti, G. (2023). Prototype Engine Fire Protection System berbasis Microcontroller Arduino Uno. Proceeding of International Conference of Advance Transportation, Engineering, and Applied Social Science, 2(1), 544–547. Retrieved from https://ejournal.poltekbangsby.ac.id/index.php/icateass/article/view/1705