DETECTION TOOL FOR UNDERGROUND CABLE LINES AND CONNECTIONS IN DISTRIBUTION SYSTEMS BASED ON RADIO FREQUENCY IDENTIFICATION (RFID)
Keywords:
SKTM, XLPE, RFID system, ground cable jointing, cable jointing
Abstract
Medium Voltage Cable Channels is one construction used by airports in distributing medium voltage electricity. The ground cable connection is a point that often experiences interference. In the use of this construction, Electical Technician has a major problem, including the absence of an medium voltage cable channels lane map. So that need a long time in the process of finding connections that experience interference. The unresolved problems have caused efficiency and optimization of handling disturbances in networks with low medium voltage cable channels construction. This Final Project aims to provide innovation for PLN in resolving these problems using the Radio Frequency Identification (RFID) system. In its application, this tool can be combined with equipment that has been used in the search process for the location of the connection that has a disturbance, namely the Reflectometer and Amplifier. This system utilizes electromagnetic waves produced by RFID Reader that will be received by RFID tags that are buried in the ground. In its application, This tool is capable of reading distances with a maximum depth of 30 centimeters in the ground.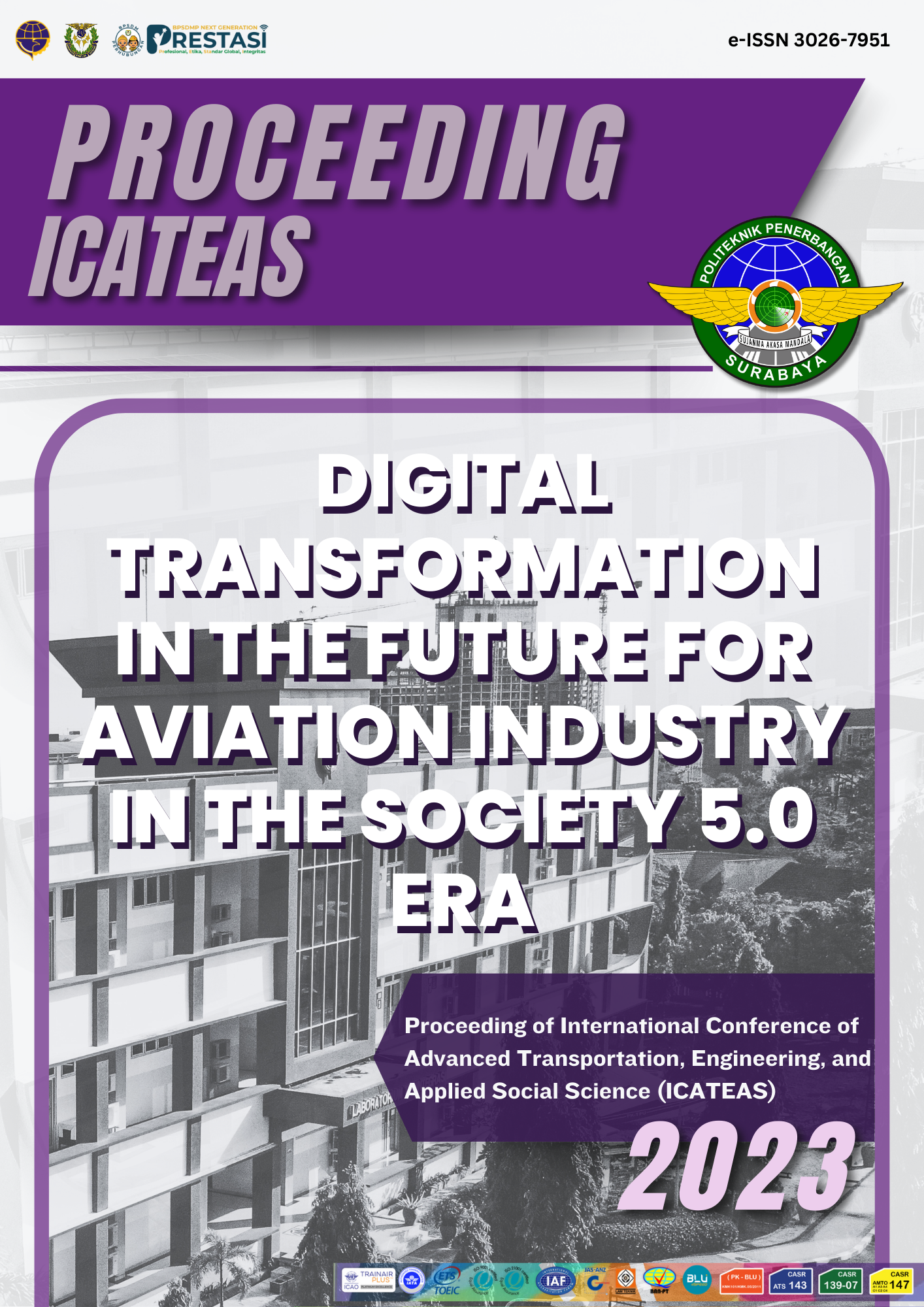 Downloads
How to Cite
Adji Ramadhani, L., Indrianto Sudjoko, R., & Hariyadi, S. . (2023). DETECTION TOOL FOR UNDERGROUND CABLE LINES AND CONNECTIONS IN DISTRIBUTION SYSTEMS BASED ON RADIO FREQUENCY IDENTIFICATION (RFID). Proceeding of International Conference of Advance Transportation, Engineering, and Applied Social Science, 2(1), 524–531. Retrieved from https://ejournal.poltekbangsby.ac.id/index.php/icateass/article/view/1702