DESIGNING EN-ROUTE FLIGHT INFORMATION (EFI) FLIPBOOK
Keywords:
e-module, En-route Flight Information, Flipbook, Aeronautical Communication
Abstract
En-route Flight Information (EFI) is the main subject of the aeronautical communication study program,but in learning there is no EFI module. The author's goal of this final project is to create a design in the form of an EFI emodule as a reference medium in an interesting and systematic learning optimization process. The e-module is made using flipbook. The number of participants in the product feasibility trial was 20 people, 10 cadets of class 6, 10 flight communication alumnus. The research method uses PIECES testing techniques. This e-module was tested using the Borg & Gall; (1) Potential and problems, (2) Data collection, (3) Product design, (4) Design validation, (5) Design revision, (6) Product trial, (7) Product revision, (8) Trial use , (9) Product revision and (10) dissemination and implementation. The result of this research is an e-module that contains learning material for EFI courses, especially Theory, which is adjusted to the academic syllabus, in which there is material made according to the semester learning plan equipped with pictures and videos, there are mini tests for each chapter, midterm exam questions and semester final exams in the form of multiple choice and true and false, automatic correction of answers that can be used to measure the level of understanding of cadets.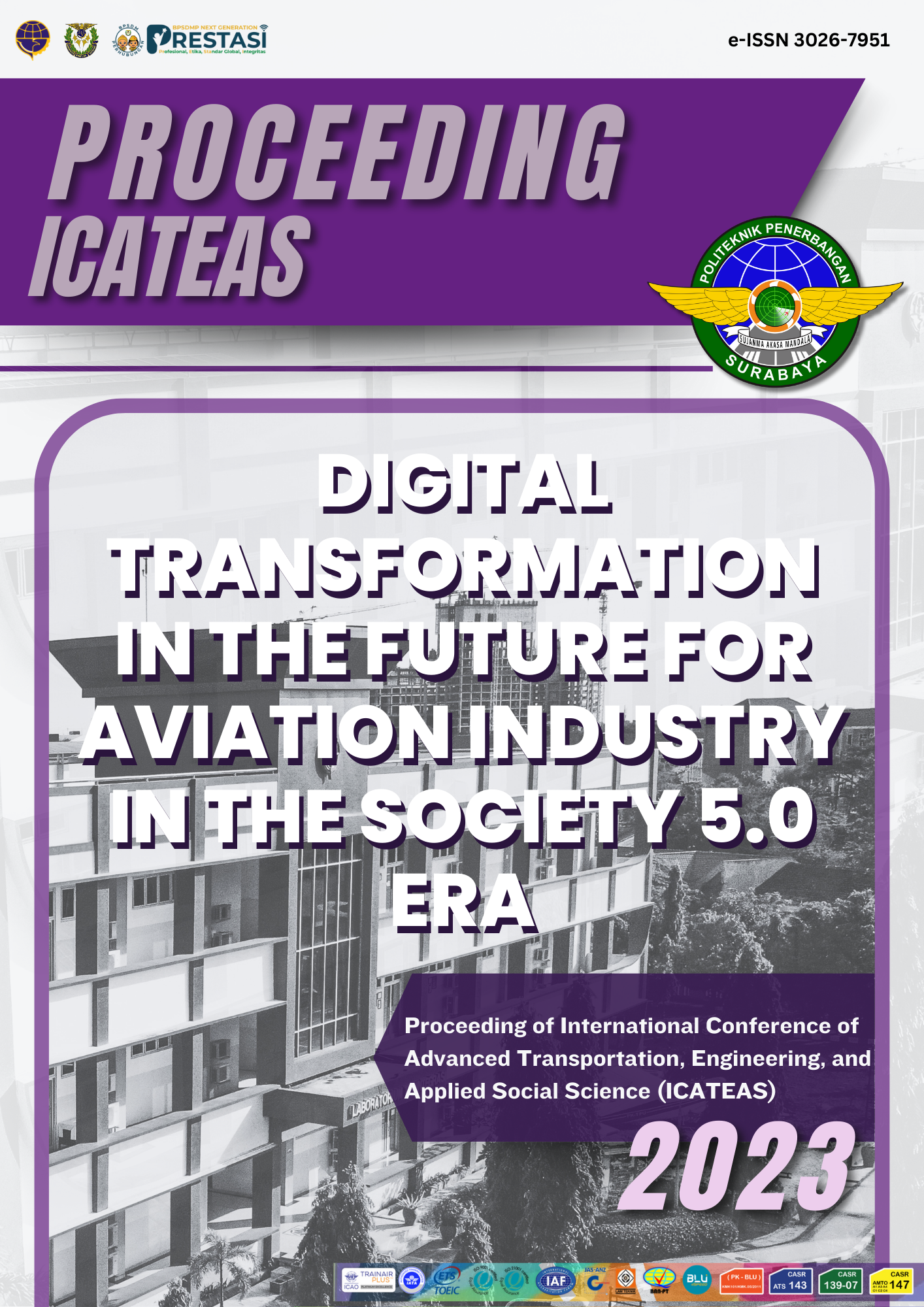 Downloads
How to Cite
Wardani, J., Silk Moonlight, L., & Puspitaningsih, R. (2023). DESIGNING EN-ROUTE FLIGHT INFORMATION (EFI) FLIPBOOK. Proceeding of International Conference of Advance Transportation, Engineering, and Applied Social Science, 2(1), 480–486. https://doi.org/10.46491/icateas.v2i1.1695