DESIGN OF A HYDRAULIC JACK BENCH VISE TO INCREASE THE EFFICIENCY AND EFFECTIVENESS OF PRACTICUM IN POLTEKBANG SURABAYA
Keywords:
Vise, Hydraulic jack, Spring
Abstract
This research aims to design and develop a clamping tool or vise that uses a hydraulic jack system to improve the efficiency and effectiveness of practicum at Aviation Polytechnic Surabaya. Modifications to this vise aim to shorten processing time, increase safety, and minimize work accidents. Testing of hydraulic jack vise tools is done with two types of tests, namely testing time efficiency and testing the effectiveness of comfort of use. With the conclusion of this study, the hydraulic jack vise tool succeeded in meeting the goals of efficiency and effectiveness of practicum at Poltekbang Surabaya with the average results obtained when clamping around 9.70 seconds and this is 1.58 seconds faster than the conventional vise. Also obtained is the average time generated when opening about 2.07 seconds and this is 0.18 seconds faster and 88% of the 64 respondents who stated this tool was comfortable as indicated by filling out a questionnaire to be used during practicum and help prevent work accidents. This vise modification is expected to be a solution to increase productivity and safety in the machining work process in the aviation world.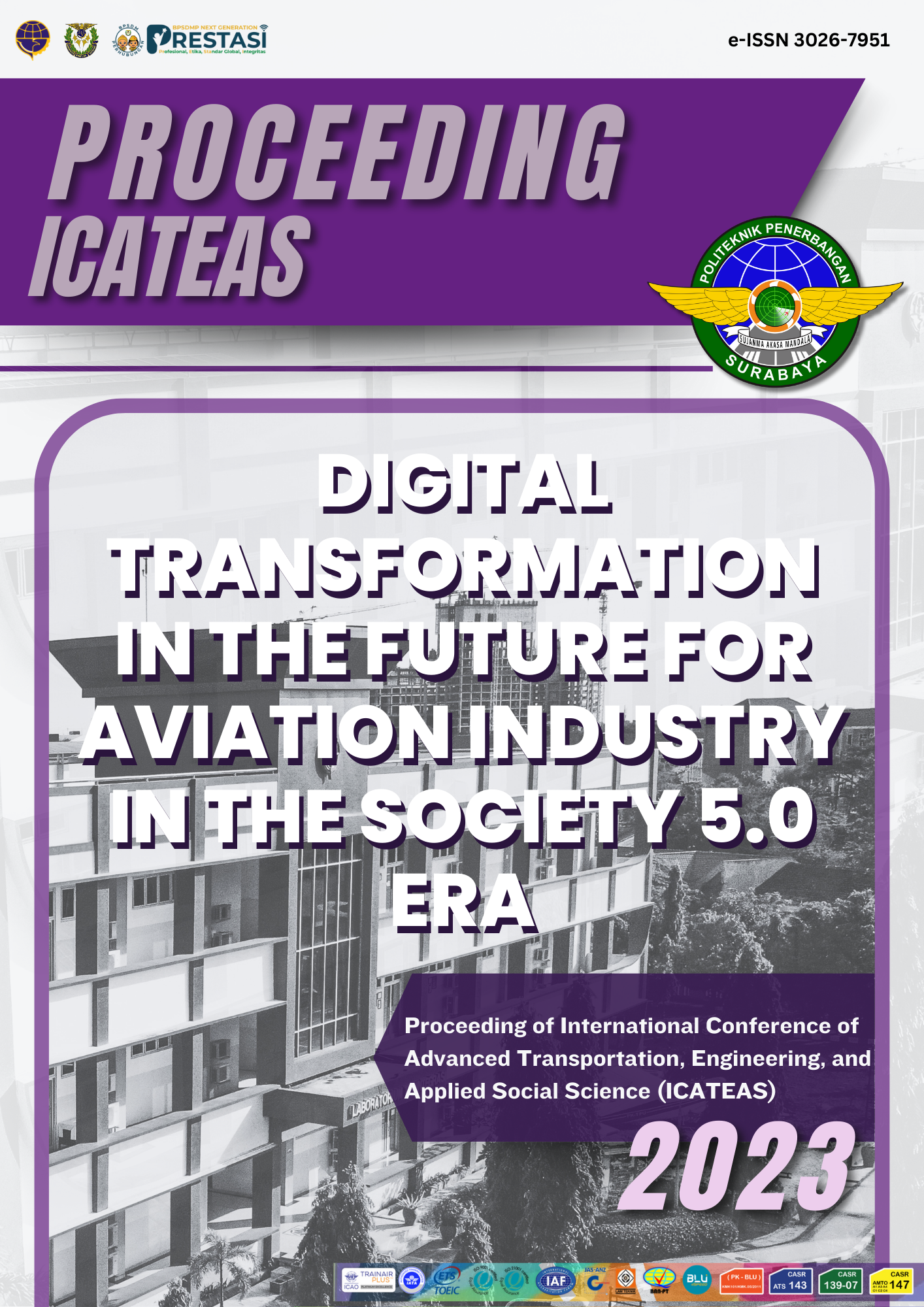 Downloads
How to Cite
Yoga Pratama, I., Wahyu A, T., & Dwi Cahyo, B. (2023). DESIGN OF A HYDRAULIC JACK BENCH VISE TO INCREASE THE EFFICIENCY AND EFFECTIVENESS OF PRACTICUM IN POLTEKBANG SURABAYA. Proceeding of International Conference of Advance Transportation, Engineering, and Applied Social Science, 2(1), 469–472. Retrieved from https://ejournal.poltekbangsby.ac.id/index.php/icateass/article/view/1693