AVSIAGA APPLICATION PLAN FOR IMPROVEMENT AWARENESS ITEMS CARRIED OUT BY AIRLINE PASSENGERS YOGYAKARTA INTERNATIONAL AIRPORT
Keywords:
Airport Access, Passenger luggage, Web-based applications, Passenger, Information Systems
Abstract
The increase in the number of passengers at Yogyakarta International Airport has caused a spike in traffic resulting in long queues at the airport inspection room. However, awareness of the importance of security and the need for stricter supervision of luggage is still a major concern. This study aims to design an application Aviation Security SIAGA (AVSIAGA) is a facility that can help Aircraft passengers to increase passenger awareness about the importance of the security of their luggage and assist AVSEC officers in the process of monitoring and identifying potential security threats. This research uses the method Prototype, with procedures using survey methods, interviews, and data analysis to understand the needs and perspectives of application users. The result of this research is AVSIAGA based application web Information and security technology is expected to increase passenger awareness about the safety of their luggage and help create a safer environment at Yogyakarta International Airport.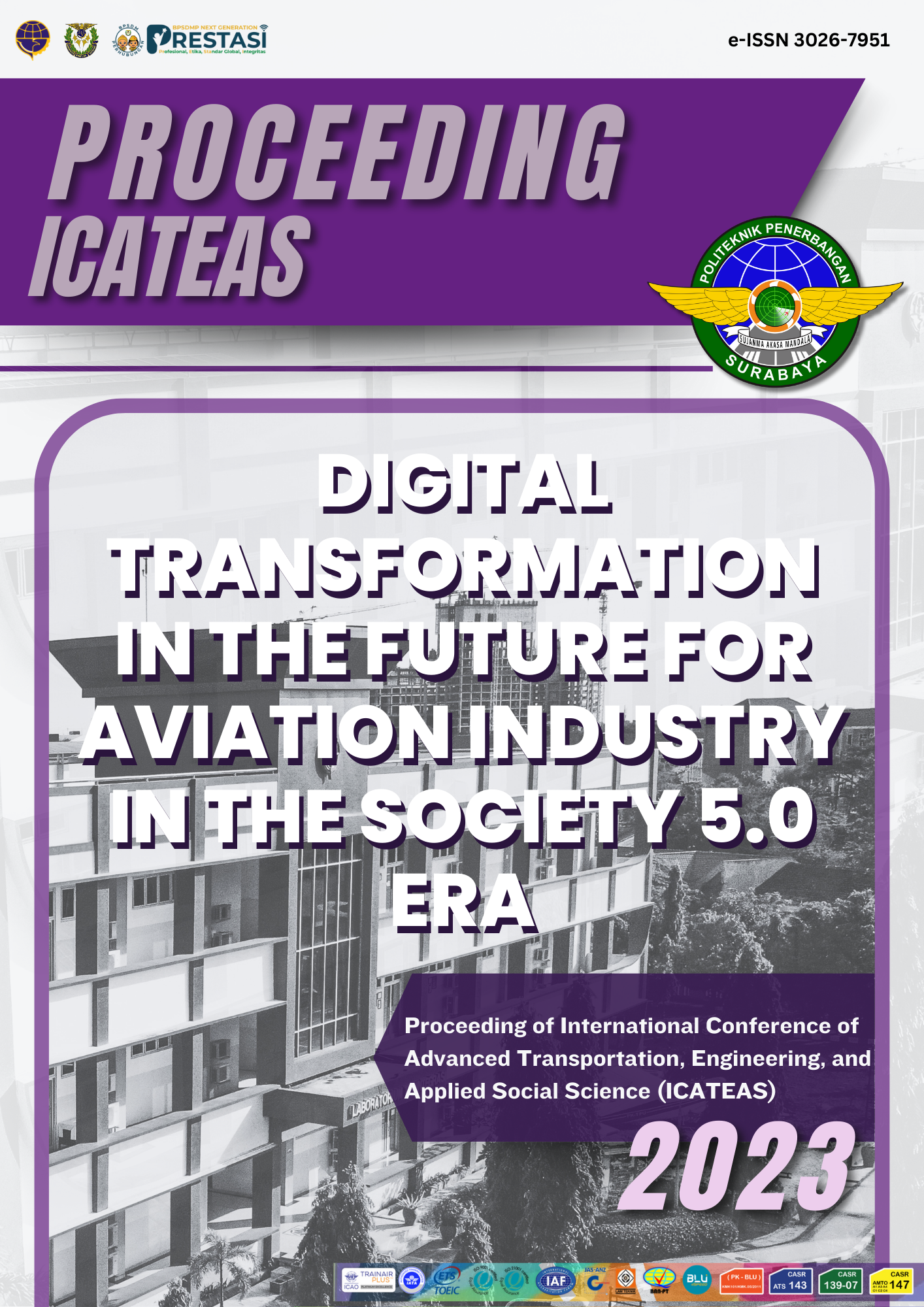 Downloads
Published
2023-11-08 — Updated on 2023-11-08
How to Cite
Ramadhani, G., Martadinata, M. I., Sunardi, S., & Suryan, V. (2023). AVSIAGA APPLICATION PLAN FOR IMPROVEMENT AWARENESS ITEMS CARRIED OUT BY AIRLINE PASSENGERS YOGYAKARTA INTERNATIONAL AIRPORT. Proceeding of International Conference of Advance Transportation, Engineering, and Applied Social Science, 2(1), 385–391. https://doi.org/10.46491/icateas.v2i1.1680