THE EFFECT OF THE NUMBER OF AVIATION SECURITY PERSONNEL DURING THE RECOVERY OF COVID-19 ON THE EFFECTIVENESS OF FLIGHT SECURITY
Keywords:
Flight Safety, Optimization, Aviation Security
Abstract
Safety is the main thing in the world of aviation, safety is not only in the air, but from the start of departure, namely at the airport where the plane departs, it is required to be safe and sterile from any danger. So in order to guarantee the security and safety of flights, in guarding from general areas to sterile areas, maximum and good performance of officers is required. With the condition of the airport which is located in the Manado area, North Sulawesi, namely Sam Ratulangi International Airport, Manado, it is experiencing limited Aviation Security personnel in the task of maintaining security for flight safety. This indicates the need to optimize Aviation Security performance activities, especially at Centralize at Sam Ratulangi International Airport, Manado. The research method used is qualitatively descriptive with reference to the regulation SKEP/2765/XII/2010 concerning "Procedures for Checking the Security of Passengers, Aircraft Crew, and Luggage to be transported by aircraft and individuals". By collecting data through observation, literature study, interviews, and documentation, the method used to test the data is by triangulation of sources, methods and theories. By using the Data Analysis technique used in the qualitative analysis has three stages, namely data reduction, data presentation, and conclusion and verification. The results of the study found that aviation security was less effective during the pandemic recovery period, resulting in a less optimal way of ensuring flight security and safety, which was influenced by the limited number of Aviation Security personnel.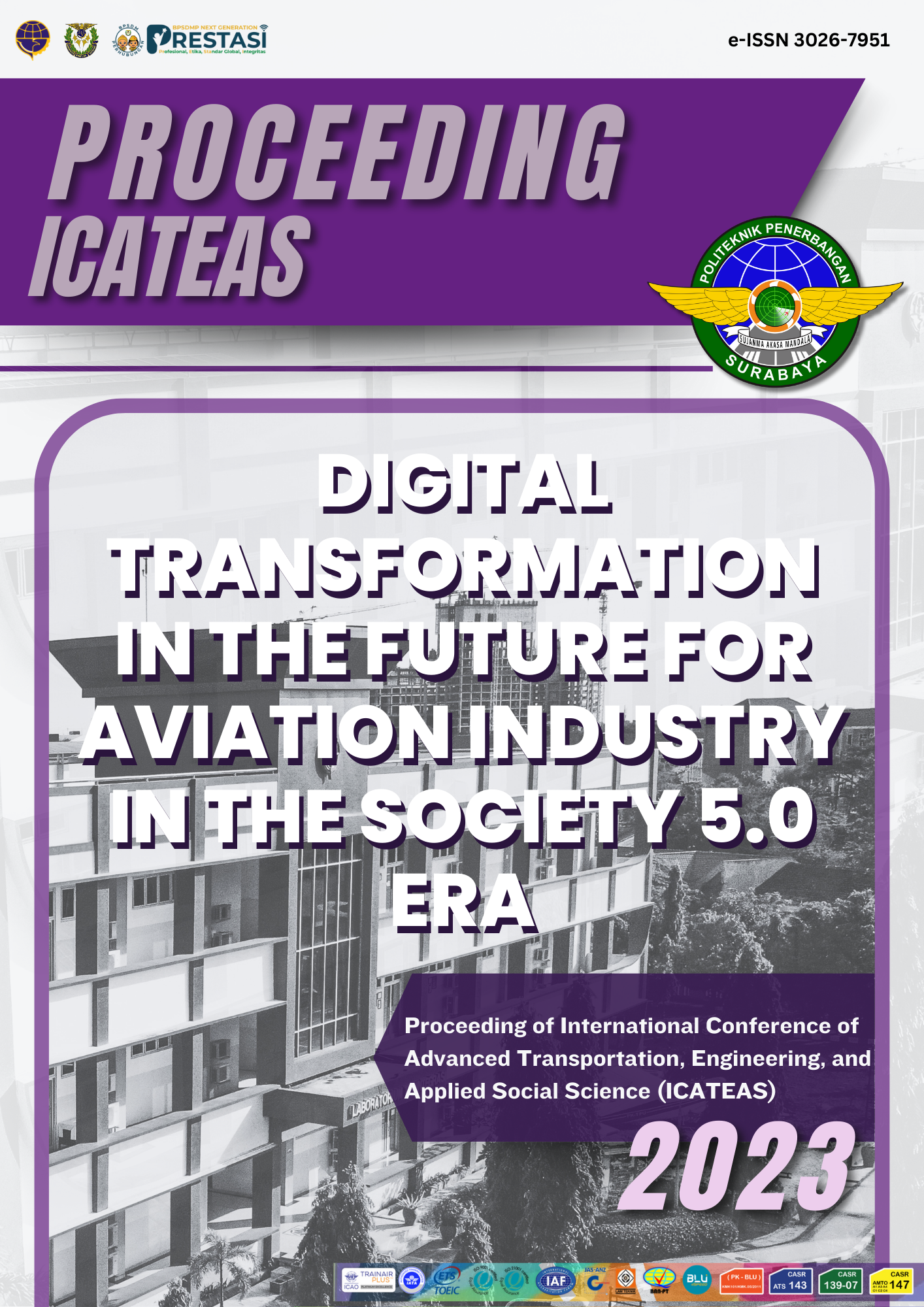 Downloads
How to Cite
Kanafaro, G., Budiarto, A., & Dewi Kusumayati, L. (2023). THE EFFECT OF THE NUMBER OF AVIATION SECURITY PERSONNEL DURING THE RECOVERY OF COVID-19 ON THE EFFECTIVENESS OF FLIGHT SECURITY. Proceeding of International Conference of Advance Transportation, Engineering, and Applied Social Science, 2(1), 379–384. Retrieved from https://ejournal.poltekbangsby.ac.id/index.php/icateass/article/view/1679