E-FLIGHT PLAN MODUL BASED WEB 2.0
Keywords:
Flight Plan, E-Module, Air Traffic Services, Website
Abstract
A flight plan is specific information given to an air traffic services unit, related to the intended flight or part of the flight of an aircraft. Meanwhile, the Air Traffic Services Reporting Office is the unit tasked with managing Flight Plans and ATS Messages (DLA, DEP, CHG, ARR, CNL) as well as validating, verifying and distributing Flight Plans to the relevant ATS Unit addresses. The development of the times has brought us to the digital era which provides easy access for its users. The problem to be discussed is how to design Flight Plan course teaching materials, apply the Flight Plan E-Module and implement the E-Module design that will be included on the web. The research method used in this study uses research and development methods or known as Research and Development (R&D). This study uses the ADDIE (Analysis-Design-Develop-Implement-Evaluate) research model. The results of this study are E-Modules which contain Flight Plan material that has been adapted to the Learning Outcomes of the Course which has been validated by the course lecturer. The E-Module of the Air Traffic Services Reporting Office in which there is a Web Flight Plan is expected to be one of the supporting facilities in learning activities at the Surabaya Aviation Polytechnic.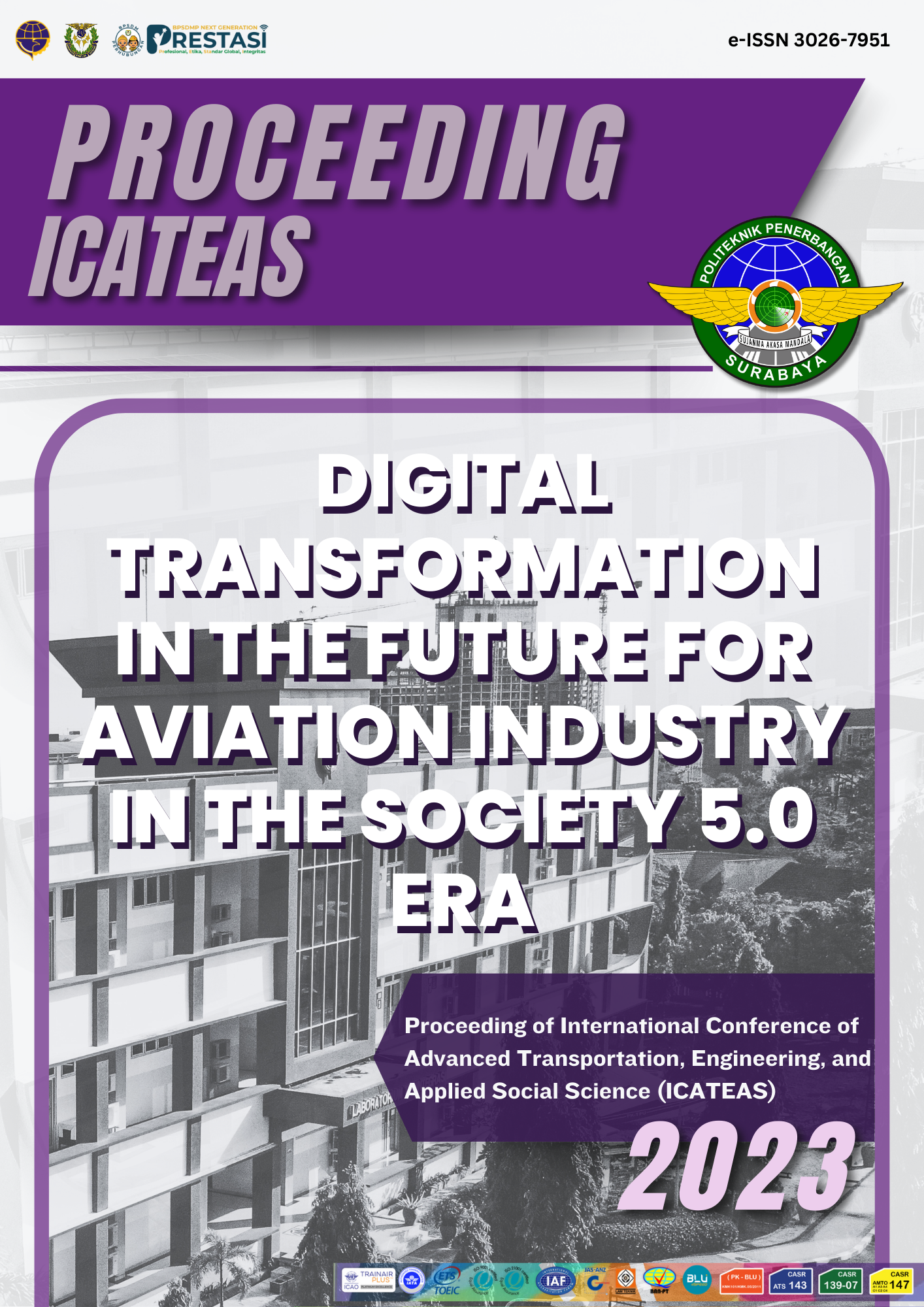 Downloads
How to Cite
Olivia, G., & Ratna Sari, D. (2023). E-FLIGHT PLAN MODUL BASED WEB 2.0. Proceeding of International Conference of Advance Transportation, Engineering, and Applied Social Science, 2(1), 374–378. https://doi.org/10.46491/icateas.v2i1.1678