EFFECT OF ANODIZING ON MECHANICAL PROPERTIES OF ALUMINUM ALLOY 2024-T42
Keywords:
Aluminium, Anodizing, Hardness vikers, impact
Abstract
2024-T42 Aluminum Is A Type Of 2024-T3 Series Aluminum That Has Been Heat Treated Into 2024-T42 Series Aluminum. Natural Aging Is One Of The Heat Treatment Processes, On Aluminum Can Be Done Coating Namely Anodizing Aluminum, Anodizing Process For The World Of Aviation Is As A Coating On The Surface Of Aluminum To Avoid Corrosion And Piston Coating To Reduce Friction On The Surface, The Anodizing Process Can Also Affect The Mechanical Properties Of The Aluminum. This Study Was Conducted To Determine The Mechanical Properties Of Aluminum After Anodizing And To Find Out Whether The Mechanical Properties By Testing Vikers Hardness And Charpy Impact Have Increased Or Decreased. With This Research, It Is Expected To Know The Mechanical Properties Of 2024-T42 Series Aluminum After Anodizing With A Time Variation Of 30, 40, 50, 60 Minutes And A Strong Current Of 24 Volts, 3 Amperes. From The Final Results Achieved From This Study, Namely In Testing The Vikers Hardness Of The Anodizing Process, The Average Increase Was 8.5% With The Highest Value Being 80.03 Hvn With A Time Of 60 Minutes, While For Impact Testing An Average Increase Of 9.5% With A Value Of 1.306 J / Mm2 With Anodizing Time Of 60 Minutes. So It Can Be Concluded That The Anodizing Process On Aluminum Can Affect The Mechanical Properties Of Aluminum. The Longer The Anodizing Process Eats The Value Of The Vikers Hardness Test And The Charpy Impact Test Will Increase.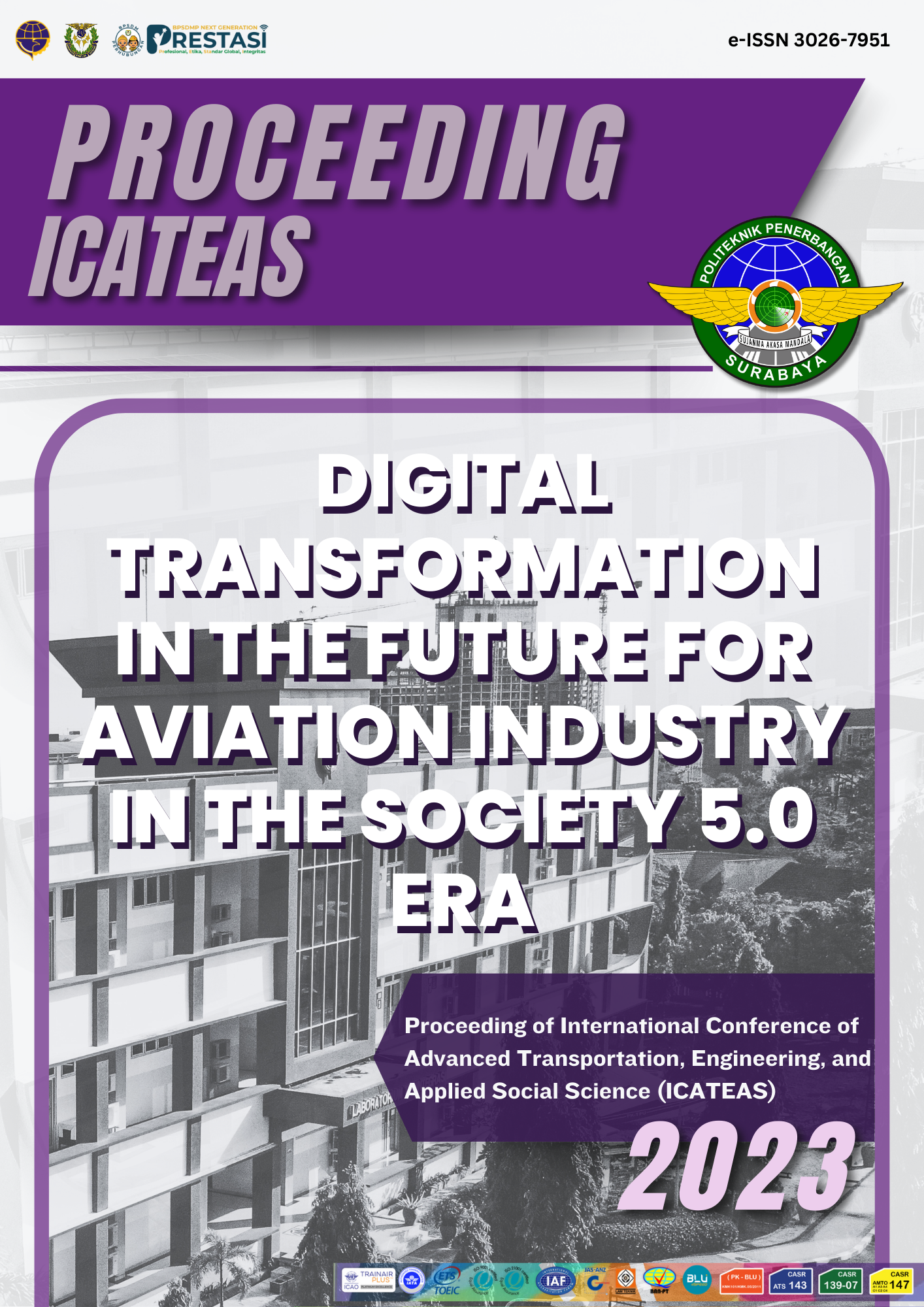 Downloads
How to Cite
Teddyan Syach, F., Junipitoyo, B., & Sakti, G. (2023). EFFECT OF ANODIZING ON MECHANICAL PROPERTIES OF ALUMINUM ALLOY 2024-T42. Proceeding of International Conference of Advance Transportation, Engineering, and Applied Social Science, 2(1), 331–336. Retrieved from https://ejournal.poltekbangsby.ac.id/index.php/icateass/article/view/1670