RANCANGAN AUGMENTED REALITY GROUND STATION AUTOMATIC DEPENDENT SURVEILLANCE BROADCAST BERBASIS ANDROID SEBAGAI MEDIA PEMBELAJARAN DI POLITEKNIK PENERBANGAN SURABAYA
Keywords:
Augmented Reality, Learning Media, Ground Station ADS-B, Android, Surabaya Aviation Polytechnic
Abstract
This research aims to design an Augmented Reality (AR) Ground Station Automatic Dependent Surveillance Broadcast (ADS-B) based on Android as a learning media at Politeknik Penerbangan Surabaya. The use of AR technology will provide an interactive learning experience with realistic visual displays. The focus of this research is on the design of a 3D AR application that enables interactive visualization of Ground Station ADS-B. The goal is to create an engaging and effective AR application for learning purposes. The results of this research are expected to provide more interactive learning solutions at the Surabaya Aviation Polytechnic. This 3D AR application will help learning ADS-B Ground Station material and alternatives more clearly and enjoyably. In addition, this research will also be a reference and contribution to literature in the development of AR technology at the ADS-B Ground Station as a learning medium.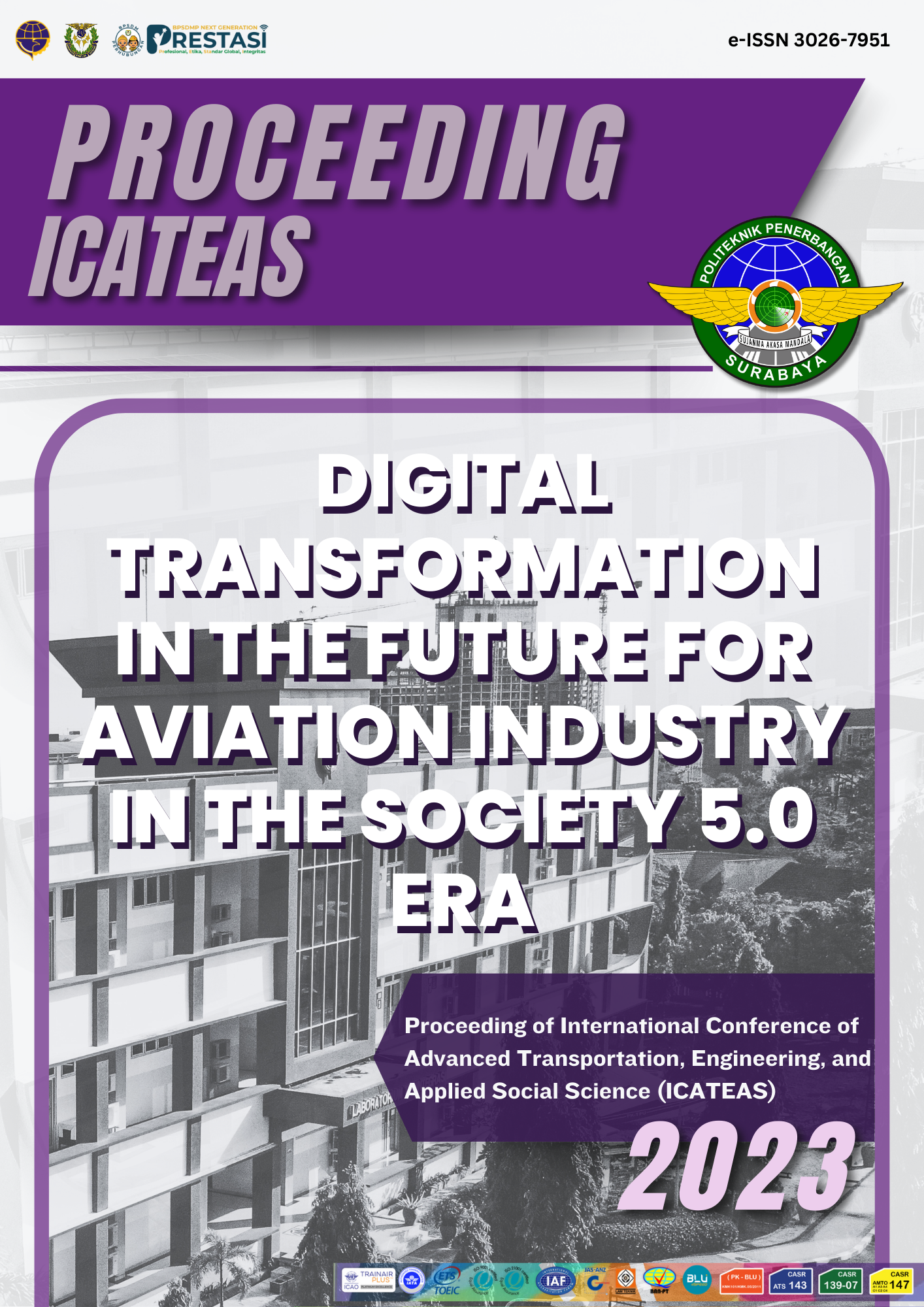 Downloads
How to Cite
Faruq Azfar, F., & Suryono, W. (2023). RANCANGAN AUGMENTED REALITY GROUND STATION AUTOMATIC DEPENDENT SURVEILLANCE BROADCAST BERBASIS ANDROID SEBAGAI MEDIA PEMBELAJARAN DI POLITEKNIK PENERBANGAN SURABAYA. Proceeding of International Conference of Advance Transportation, Engineering, and Applied Social Science, 2(1), 316–324. Retrieved from https://ejournal.poltekbangsby.ac.id/index.php/icateass/article/view/1669