ANALYSIS OF THE EFFECT OF COATING INHIBITORS ON CORROSION RATE AND STRUCTURE IN 2024 ALUMINUM
Keywords:
Aluminium 2024, Corrosion Rate, Coating
Abstract
Aircraft is one of the means of mass transportation that is currently widely used by the public and is a choice because of its time efficiency. The use of lightweight aircraft structural materials is very important. In commercial aviation, 2024 aluminum is widely used in the use of structural materials. Aircraft structures are materials that are susceptible to corrosion. Corrosion is a decrease in the quality of a metal caused by an electrochemical reaction between the metal and its environment. Coating is a way of coating a metal or material with a material, so that the metal or material is protected from corrosion. The method used is weight loss in accordance with ASTM G31-72 with an international interseal 670 hs epoxy primer coating inhibitor with treatment without washing and washing every 144 hours with seawater media which has a salt content of 3.5% and structural change tests using a dino eye camera. Based on weight loss testing and structural changes carried out on Aluminum Alloy 2024 with immersion test, then in weight loss testing obtained results with the addition of coating inhibitors on aluminum 2024 with treatment washed every 144 hours can withstand corrosion rates up to 288 hours with a weight loss value of 0.058% and on aluminum 2024 which is given a coating with unwashed treatment can withstand corrosion rates up to 144 hours with a weight loss value of 0.062%. In testing changes in structure, the results obtained for aluminum that is given a coating occurs surface corrosion and aluminum that is not given a coating occurs uniform corrosion.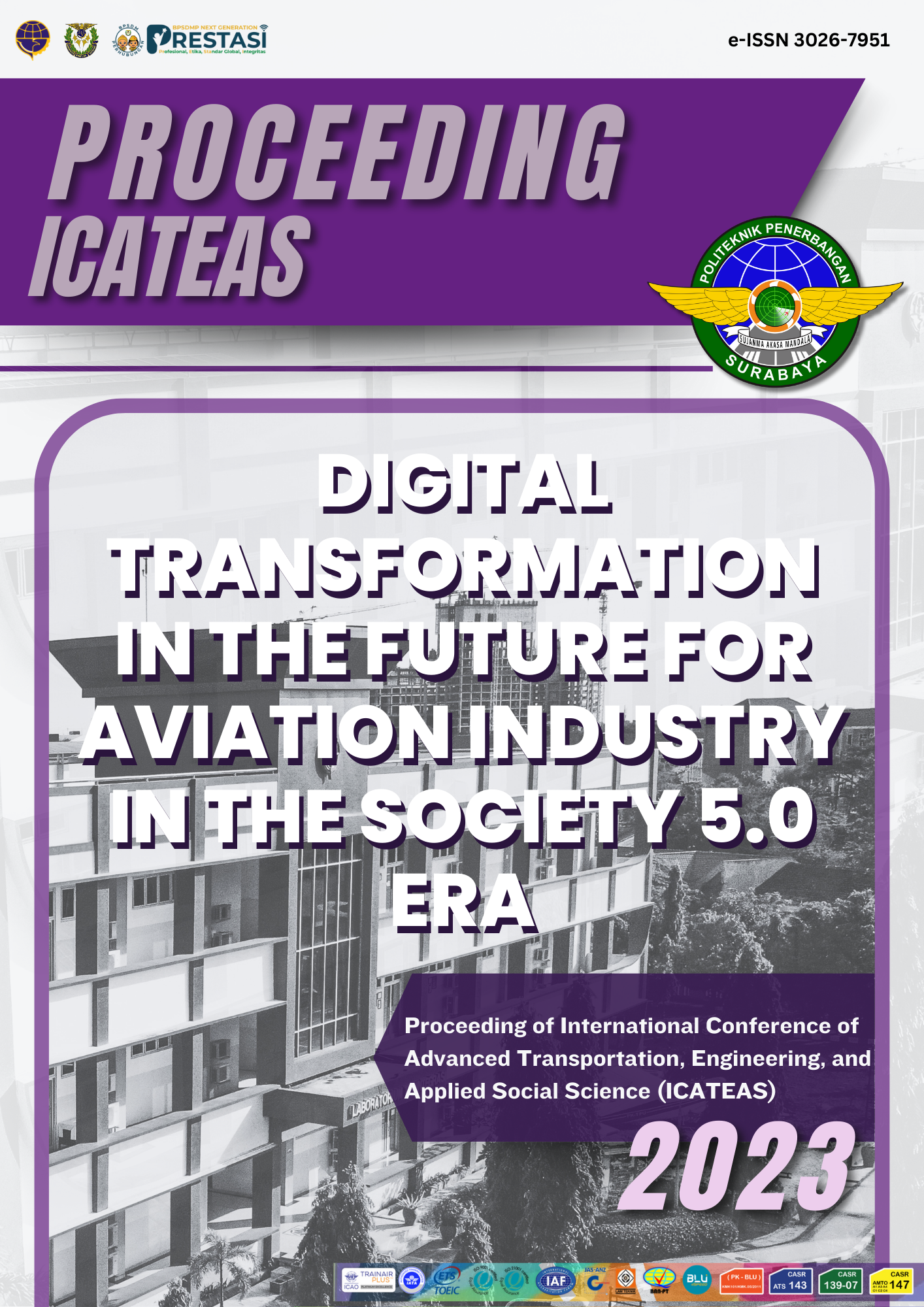 Downloads
How to Cite
Bagus Perkasa, D., Suyatmo, S., & Winiasri, L. (2023). ANALYSIS OF THE EFFECT OF COATING INHIBITORS ON CORROSION RATE AND STRUCTURE IN 2024 ALUMINUM. Proceeding of International Conference of Advance Transportation, Engineering, and Applied Social Science, 2(1), 295–299. Retrieved from https://ejournal.poltekbangsby.ac.id/index.php/icateass/article/view/1665