DESIGNING USER INTERFACE STUDY BASED ON WEB AT POLITEKNIK PENERBANGAN SURABAYA USING PROTOTYPE METHOD
Keywords:
Website user Interface, Study, Air Transportation Management
Abstract
Politeknik Penerbangan Surabaya provides an official website which is often used as a medium for disseminating information related to agency activities. But along with the development of technology, the information desired by users is increasingly diverse and detailed. Even though the Politeknik Penerbangan Surabaya has provided an official website, there is still a lot of detailed content that is not listed on the website as well as websites related to available studies. For this reason, it is hoped that the user interface study based on web can become an information medium. The formulation of the problem raised in this study is how to design a website user interface system for the Study at the Politeknik Penerbangan Surabaya using the prototype method. The purpose of this reaserch is to build a website tha can become an information medium related to study. As the results, the study website can be used conveniently with the results of the validity test through the Material Expert Test of 89.2% and declared "valid" because ≥ 61% and usability testing of 92.5% were at intervals of 81 to 100% which showed that the usability measurement results of the Study website at the Politeknik Penerbangan Surabaya "Very Worthy". So that the conclusions that can be drawn in this study are that the user interface design of the study website can be used and the information contained on the website provides benefits to users.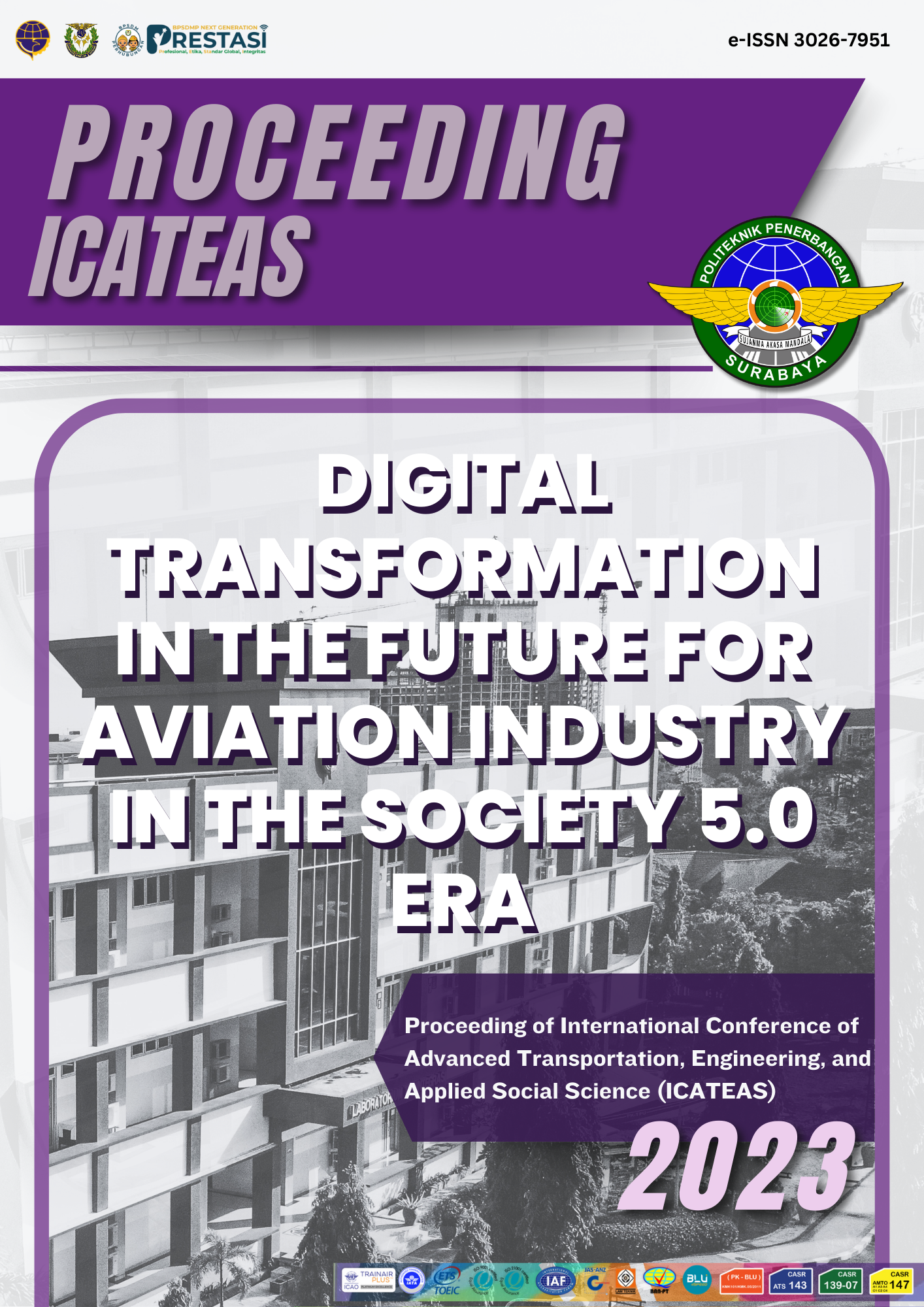 Downloads
How to Cite
Dian Dwi Lestari, D., Ratna Sari, D., & Sudrajat, S. (2023). DESIGNING USER INTERFACE STUDY BASED ON WEB AT POLITEKNIK PENERBANGAN SURABAYA USING PROTOTYPE METHOD. Proceeding of International Conference of Advance Transportation, Engineering, and Applied Social Science, 2(1), 275–282. https://doi.org/10.46491/icateas.v2i1.1662