DESIGNING AVIATION COMMUNICATION PERSONNEL BASE ON WEBSITE
Keywords:
Website, E-Module, License, Rating
Abstract
Aeronautical Communication Officer (ACO) have 2 Ratings, namely Flight Information (FI) Rating and Aeronautical Fixed (AF) Rating. The aviation communication guide personnel rating is valid for 1 year from the date of issuance of the rating and is required to carry out a rating extension test once every 1 year, the exam includes a theory exam and a practical exam. In order to provide guidance and standardization in the implementation of the Aeronautical Communication Officer (ACO) personnel rating extension test, an E-Module Design was created for the dissemination of the Performance Check En-Route Flight Information Rating as well as the Question Bank for Theory Exams and Practical Exams. This e-module was created to provide a variety of appearances to make it easier to understand the material before taking the exam. This research refers to the 4D research and development model which consists of 4 stages namely Define, Design, Develop, Disseminate. This program is tested using the blackbox testing method, which means the system is tested in terms of the functionality of the website system without testing the design and program code. The results of this study are the Website-based Rating Extension Exam Preparation E-Module which is used for the Aviation Communication Personnel Rating extension exam, which contains an E-Module in the form of a video and a Question Bank in the form of multiple choice, essay, and true false whose question weights have been adjusted with the Aviation Communications Personnel Rating Testing Guidelines.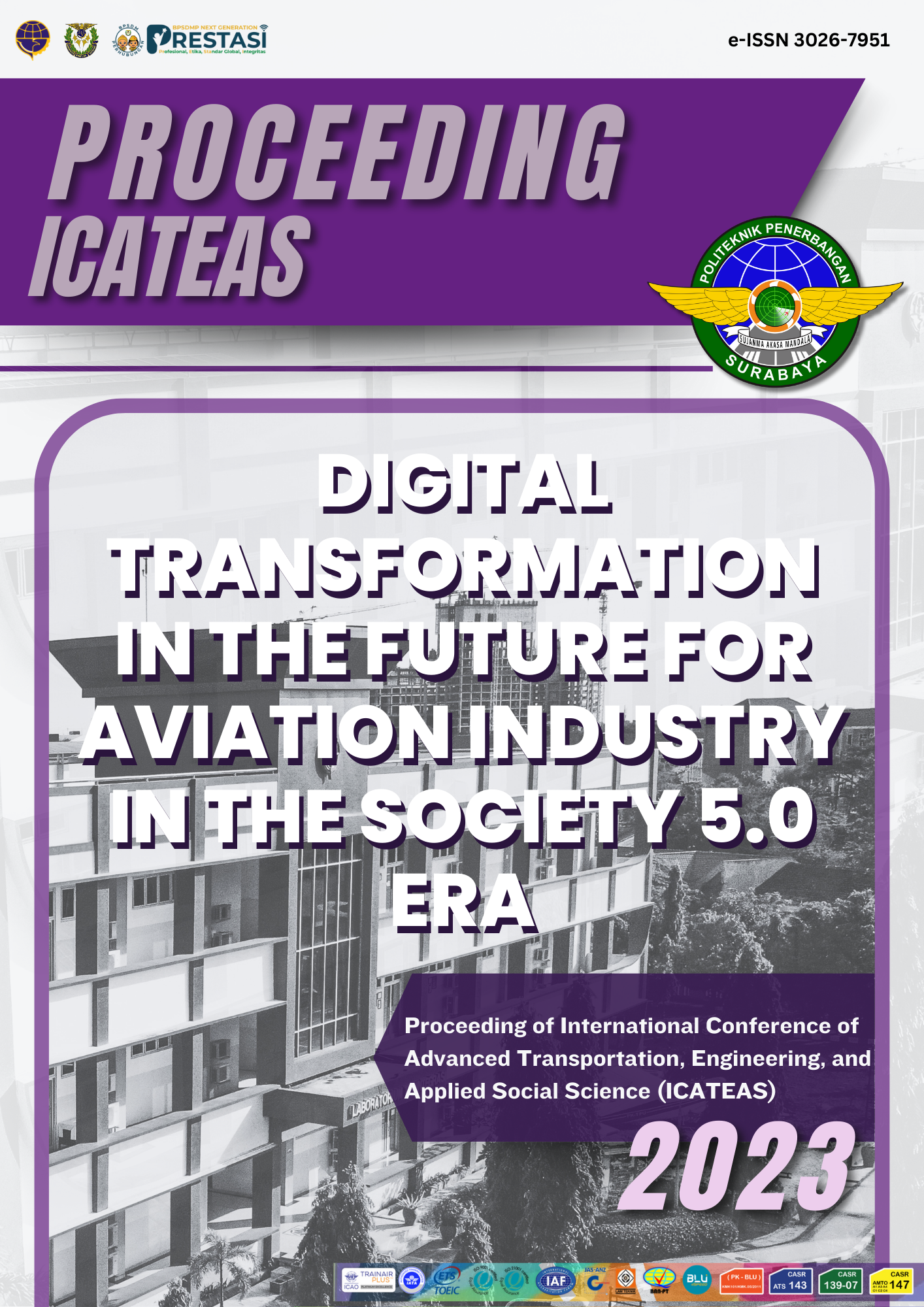 Downloads
How to Cite
Alfia Sari, D., & Ratna Sari, D. (2023). DESIGNING AVIATION COMMUNICATION PERSONNEL BASE ON WEBSITE. Proceeding of International Conference of Advance Transportation, Engineering, and Applied Social Science, 2(1), 269–274. Retrieved from https://ejournal.poltekbangsby.ac.id/index.php/icateass/article/view/1661