DESIGN OF EMERGENCY PUSH BUTTON MONITORING AS AN IOT-BASED ALARM AT AVIATION POLYTECHNIC SURABAYA
Keywords:
LoRa Module, Emergency Push Button, Monitoring
Abstract
Aviation Polytechnic Surabaya is one of the official schools under the Ministry of Transportation which has the main task and function of carrying out professional education in the fields of expertise in Aviation Engineering, Aviation Safety and Aviation Management. At the Surabaya Aviation Polytechnic, students are educated on campus and in dormitories. In connection with the facilities and infrastructure available at the Surabaya Aviation Polytechnic, it is not complete enough, such as specialized security services in each dormitory which is the place of most cadet activities so that the possibility of an emergency occurs beyond the expectations of the caregiver on guard. So to convey emergency information, the author makes a tool, namely the IoT-based Emergency Push Button which can be used by cadets to provide information to the caregivers in the PMMK building at any time, morning, noon, or night. This research design includes several components including the LoRa module, NodeMCU ESP8266, ISD1820, Emergency Push Button and other supporting tools. The way this design works is by pressing the Emergency button at the scene of the emergency then through the microcontroller will send data using the LoRa Transmitter module and the results will be received by the Receiver which is displayed through the LCD as a pointer to which Transmitter location is active and the ISD1820 module in the form of a warning sound. The results of the research that has been done that all components work according to their respective functions. Starting from Tranmitter 1 and 2 (LoRa, ESP8266, ISD1820, Push Button) and Receiver (LoRa, ESP8266, LCD, ISD 1820). For the communication distance between LoRa, the farthest distance ± 75 m is obtained. This distance is very dependent on the type of LoRa used, antenna usage, obstacles, etc.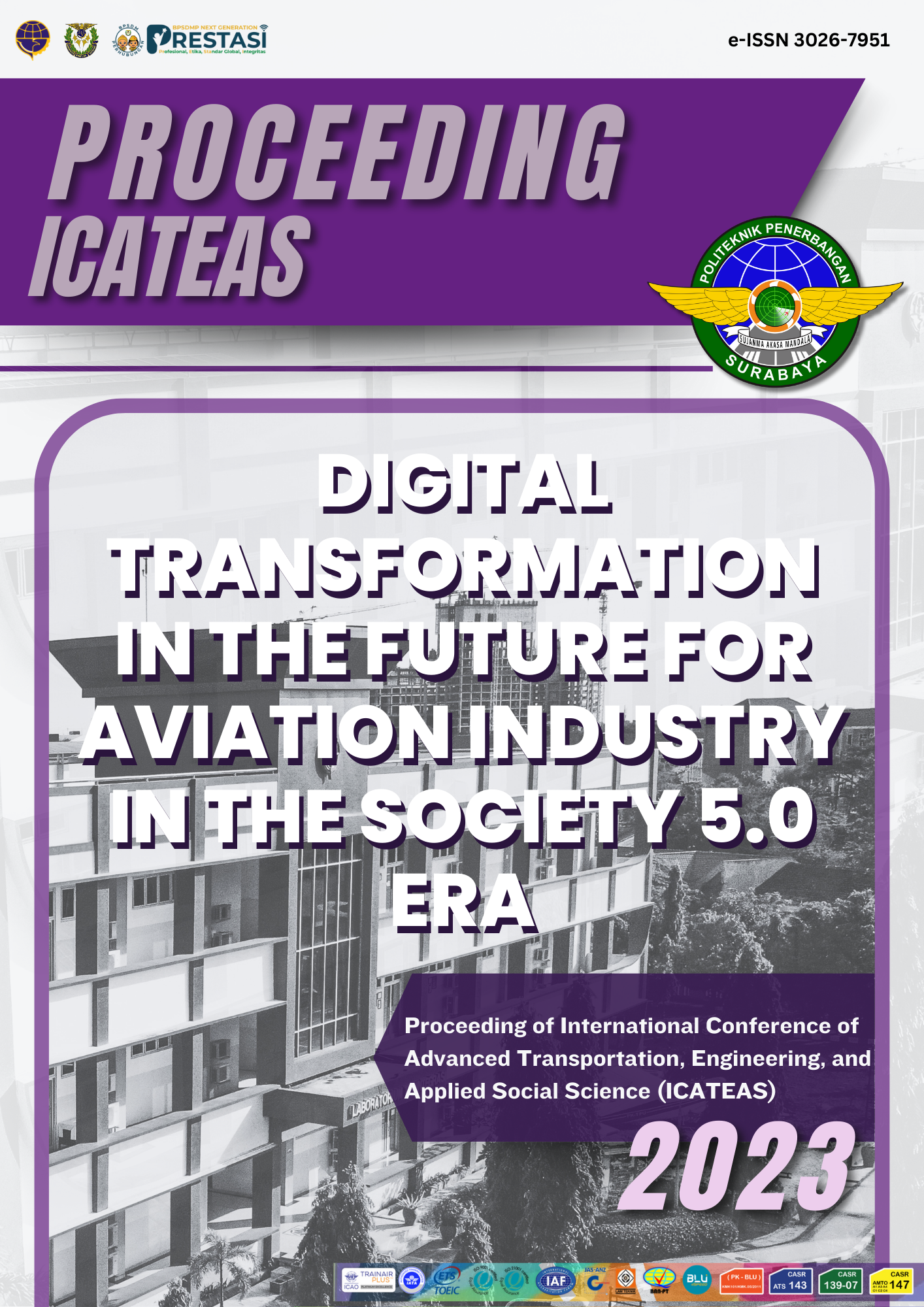 Downloads
How to Cite
Wynalba Jasdo, D., Kustori, K., & Kosasih, A. (2023). DESIGN OF EMERGENCY PUSH BUTTON MONITORING AS AN IOT-BASED ALARM AT AVIATION POLYTECHNIC SURABAYA. Proceeding of International Conference of Advance Transportation, Engineering, and Applied Social Science, 2(1), 264–268. https://doi.org/10.46491/icateas.v2i1.1660