ANALYSIS OF PASSENGER SATISFACTION WITH TERMINAL FACILITY SERVICES TO ENHANCE LEVEL OF SERVICE AT SULTAN THAHA JAMBI AIRPORT
Keywords:
Facilities, Comfort, Satisfaction, Waiting Area
Abstract
The airport waiting room facilities are among the crucial amenities for passengers, particularly for those who have to wait for their flights for an extended period. To assess the condition of supporting facilities at Sultan Thaha Jambi Airport Terminal. To identify the factors influencing passenger satisfaction with the terminal facilities at Sultan Thaha Jambi Airport. Therefore, maintaining passenger satisfaction in the airport waiting area is vital to provide a positive passenger experience and build a favorable airport image. The method employed in this research is a quantitative approach. Quantitative research is grounded in positivist philosophy, used to study specific populations or samples, sample selection techniques are typically conducted randomly, data collection employs research instruments, and data analysis is quantitative or statistical, aimed at testing predetermined hypotheses. From observational data, it can be concluded that the waiting room facilities at Sultan Thaha Jambi Airport are reasonably adequate, yet further improvements and additions are needed to enhance passenger comfort and satisfaction. The observational data reveals that the waiting room facilities at Sultan Thaha Jambi Airport are generally good and comprehensive. The availability of lighting, Wi-Fi, and well-maintained cleanliness provides additional comfort for passengers. Thus, the facilities at this airport significantly impact passengers and visitors, contributing to their comfort during their time at the airport.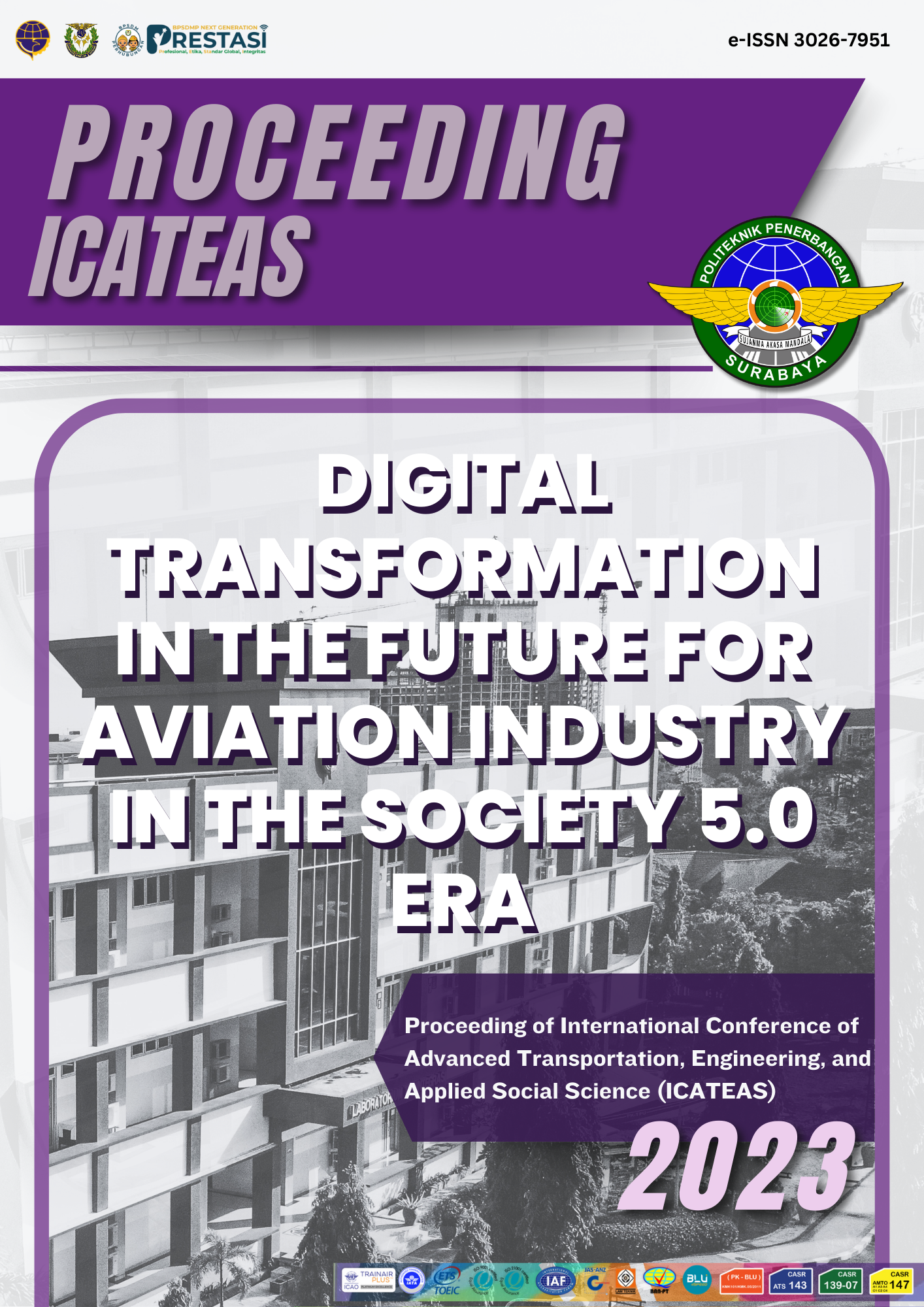 Downloads
How to Cite
Kian Cahya, B., Budiarto, A., & Iswahyudi, P. (2023). ANALYSIS OF PASSENGER SATISFACTION WITH TERMINAL FACILITY SERVICES TO ENHANCE LEVEL OF SERVICE AT SULTAN THAHA JAMBI AIRPORT. Proceeding of International Conference of Advance Transportation, Engineering, and Applied Social Science, 2(1), 248–253. Retrieved from https://ejournal.poltekbangsby.ac.id/index.php/icateass/article/view/1658