PROTOTYPE OF LIVE THEFT DETECTION SYSTEM USING MICROCONTROLLER BASED SMS GATEWAY
Keywords:
Electricity Theft, SMS gateway, NodeMCU ESP32, SIM Module
Abstract
Electricity theft is a common problem in many countries, including Indonesia. Electricity theft can be carried out in various places, such as homes, office buildings, industrial facilities, and so on. Theft of electricity can have a negative impact on owners of electrical installations and can result in significant financial losses. There is a system to prevent or even reduce electricity theft by using a monitoring system via short messages/SMS gateways. This system will send a notification to the technician containing the location of the electricity theft and the amount of current stolen. In this study using a current sensor as a current reader, if the incoming current exceeds the current limit that has been programmed on the NodeMCU ESP32 microcontroller, it will automatically give an order to the SIM module to send a notification to the smartphone technician in the form of an SMS Gateway containing the amount of the stolen current and the location where the electricity theft occurred and there is also a buzzer module as an indicator on the tool. With that, it is hoped that technicians can be helped by this system.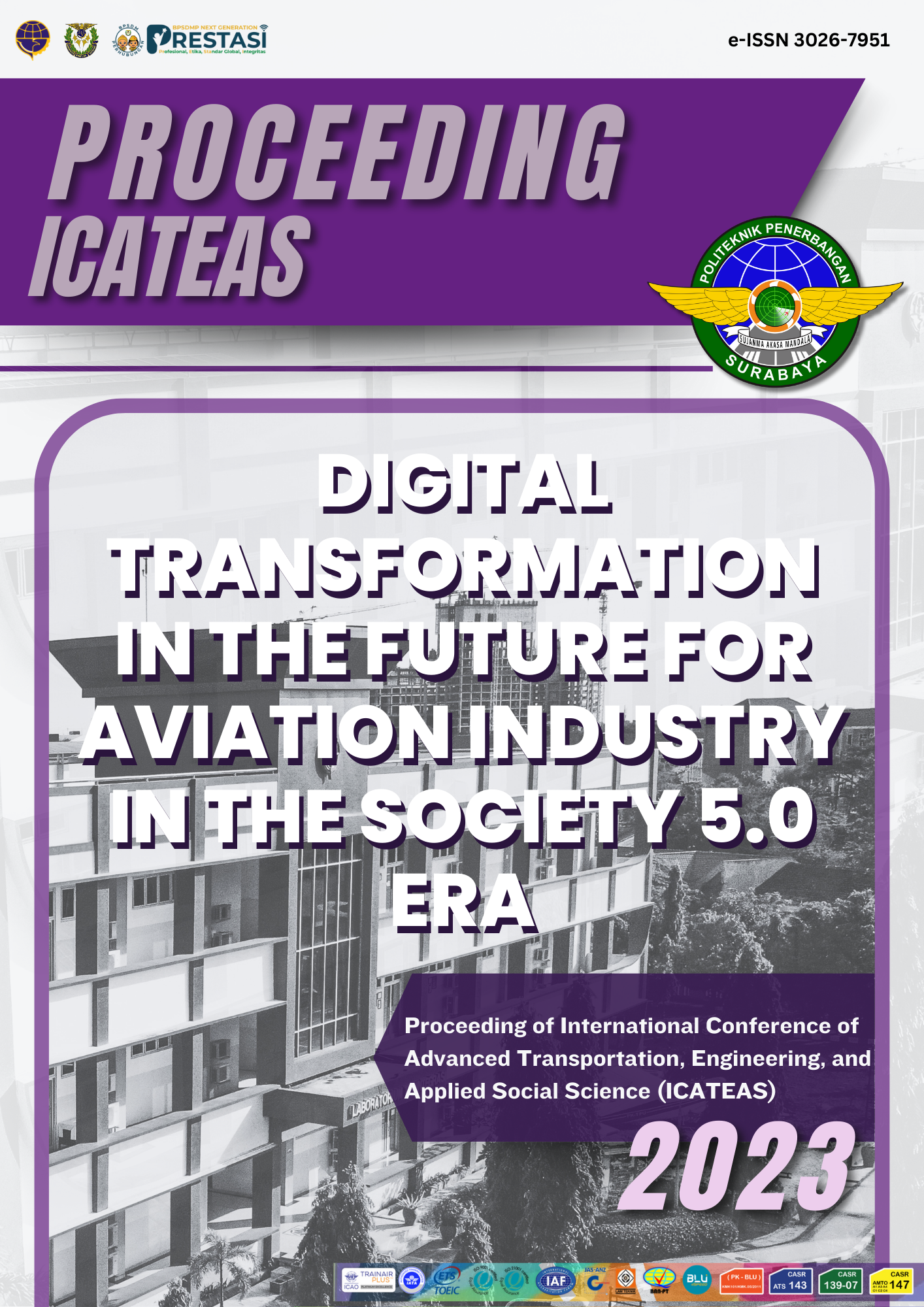 Downloads
How to Cite
Esmoyo, B., Hartono, H., & Hariyadi, S. (2023). PROTOTYPE OF LIVE THEFT DETECTION SYSTEM USING MICROCONTROLLER BASED SMS GATEWAY. Proceeding of International Conference of Advance Transportation, Engineering, and Applied Social Science, 2(1), 224–229. Retrieved from https://ejournal.poltekbangsby.ac.id/index.php/icateass/article/view/1654