HIGH-GAIN DESIGN MICROSTRIP ANTENNA FOR WEATHER RADAR ON AIRCRAFT AT THE 9.4 GHZ FREQUENCY
Keywords:
Microstrip, High Gain, Array, FR-4, Rogers RT-5880
Abstract
The use of radar in aviation primarily centers around aircraft weather radar systems, which provide real-time monitoring of weather conditions surrounding the aircraft. Antennas play a crucial role in enabling detection within these radar systems. This article is dedicated to research efforts focused on developing a microstrip antenna design using array techniques to achieve high gain. The research methodology follows Thiagarajan's 4D approach, encompassing the Define, Design, Develop, and Disseminate stages. To optimize performance, the research encompasses the creation of various antenna designs, including single patches, 1x2, 4x4, and 8x4 arrays, employing feed and coaxial insert enumeration methods. Additionally, comparisons are drawn between two substrates, specifically FR-4 and Rogers RT- 5880. Parameters under scrutiny encompass gain, VSWR, return loss, bandwidth, and radiation patterns. The design process for microstrip antennas involves intricate dimensional calculations and array method selection, followed by a detailed application-based design. The results consistently demonstrate VSWR values below 2 and return loss values below -10 dB for microstrip antenna designs on both FR-4 and Rogers RT-5880 substrates. The most significant gains were achieved by an 8 x 4 array design employing the insert feed enumeration method on a Rogers RT-5880 substrate, reaching an impressive 17,979 dBi. The widest bandwidth is observed in the design of the 1x2 array using the Rogers RT-5880 substrate, reaching 651.1 MHz. Moreover, it is evident that an increase in the number of patches in the array corresponds to an increase in gain. Notably, Rogers RT-5880 material demonstrates a superior capacity to produce higher gain compared to FR-4 substrates.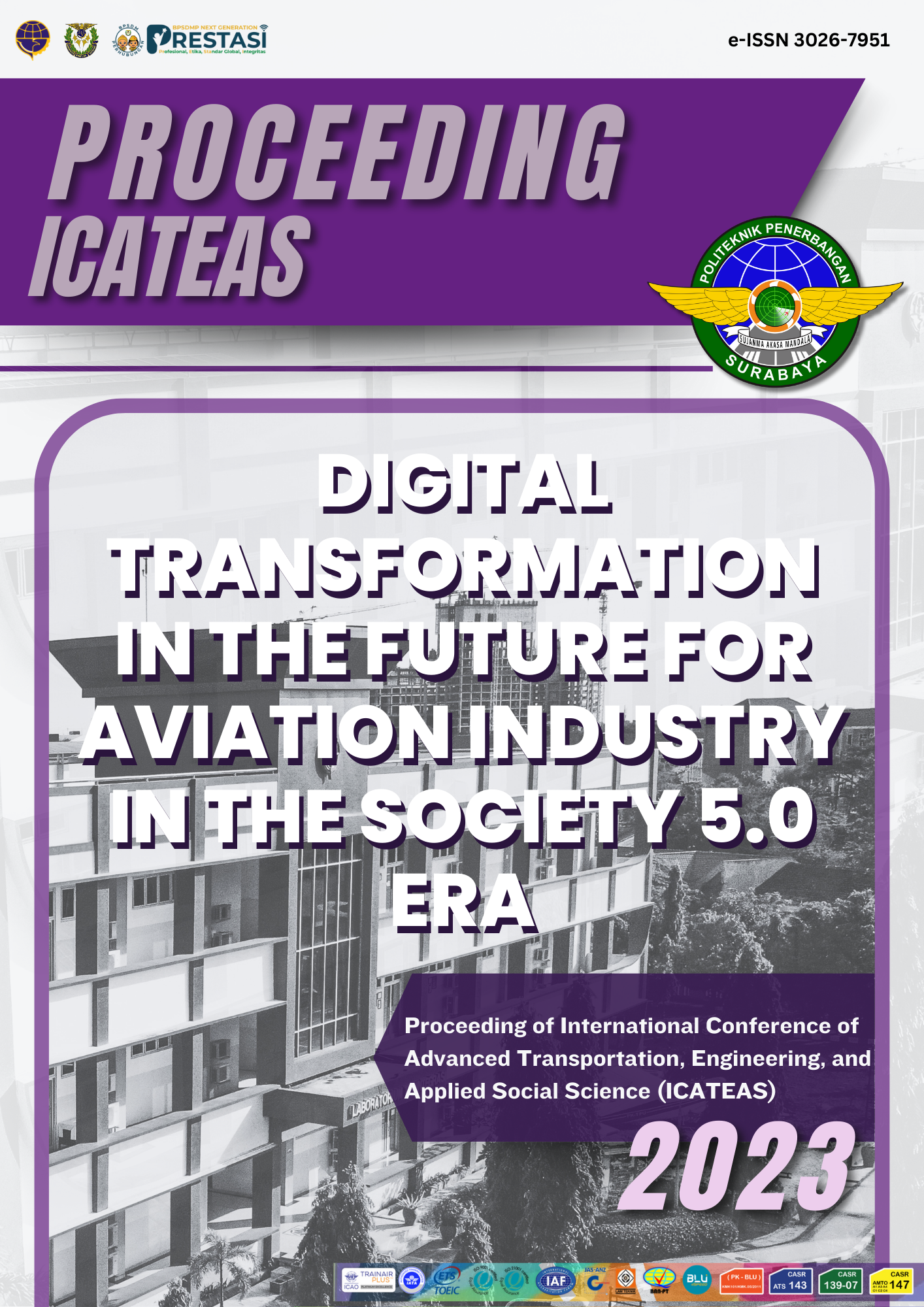 Downloads
How to Cite
Bagus Harianto, B., Suprapto, Y., Pambudiyatno, N., Irfansyah, A., & Imam Suharto, T. (2023). HIGH-GAIN DESIGN MICROSTRIP ANTENNA FOR WEATHER RADAR ON AIRCRAFT AT THE 9.4 GHZ FREQUENCY. Proceeding of International Conference of Advance Transportation, Engineering, and Applied Social Science, 2(1), 217–223. Retrieved from https://ejournal.poltekbangsby.ac.id/index.php/icateass/article/view/1653