DESIGN OF MONITORING SOLAR PUBLIC STREET LIGHTING (PJUTS) WITH LORA ESP32 NETWORK BASED ON INTERNET OF THINGS (IOT)
Keywords:
Solar Public Street Lighting, LoRa, LDR, PIR
Abstract
One of the most popular renewable energy sources is the usage of solar panels, which have even been employed in some places as the primary source of power. Public Street Lighting and issues that frequently arise with Solar Cell Public Street Lighting, particularly during operating hours brought on by damage stored in the battery. Long distances become a concern in and of themselves, thus they must be monitored frequently.As a result, researchers are working to develop a Lo-Ra-based monitoring system for public solar street lights. According to the research, it is possible to track all data sent in real time, including battery voltage, LDR (Light Dependent Resistor) values, current data flowing from solar panels, and current data being delivered. Since the lights are only bright at night if a human object is identified using a PIR (Passive Infrared Receiver) sensor, the discussion's findings and conclusions can be applied to an energysaving system. The design of this instrument can make it easier for technicians to check because the maximum distance over which data can be sent in LoRa between the transmitter and receiver modules is 4 km.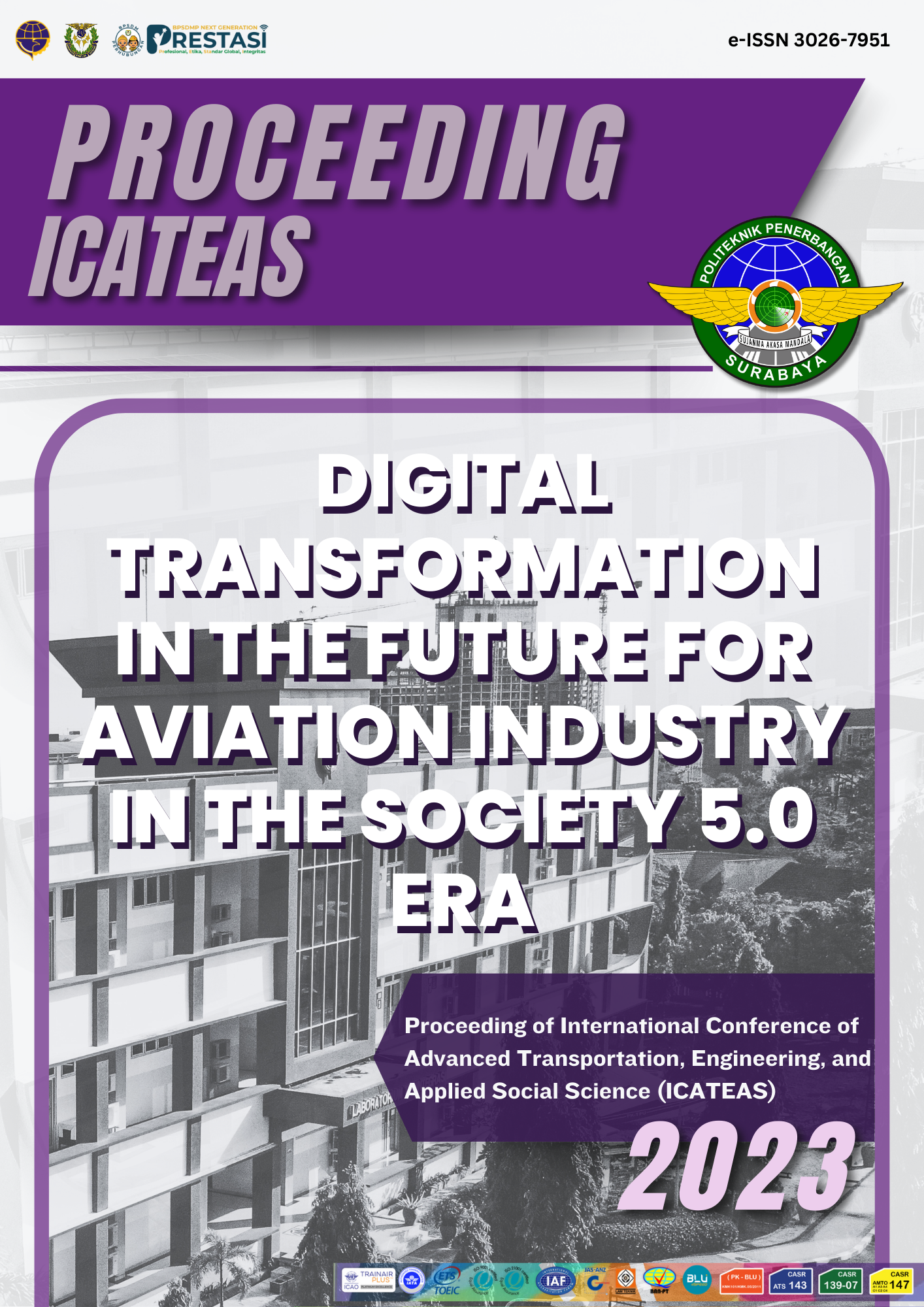 Downloads
How to Cite
Gusti Nisrina, B., Hartono, H., & Julaihah, S. (2023). DESIGN OF MONITORING SOLAR PUBLIC STREET LIGHTING (PJUTS) WITH LORA ESP32 NETWORK BASED ON INTERNET OF THINGS (IOT). Proceeding of International Conference of Advance Transportation, Engineering, and Applied Social Science, 2(1), 210–216. Retrieved from https://ejournal.poltekbangsby.ac.id/index.php/icateass/article/view/1652