ANDROID-BASED AIRSIDE FACILITY CHECKLIST APPLICATION USING SMARTPHONES AT UMBU MEHANG KUNDA WAINGAPU
Keywords:
Inspection, App, Android, Airside Facility, Prototype
Abstract
Umbu Mehang Kunda Airport Waingapu is an airport located in East Nusa Tenggara Province. This research is the creation of a prototype application to conduct an airside facility inspection checklist. Prototype application is a system development process to create new systems, as well as improve or develop existing systems either in whole or in part. With the creation of an android-based air side facility inspection checklist application which will be able to report inspection results quickly and efficiently and increase maximum security and service through smartphones, which previously used handwriting to archive the results of air side facility inspections. It is expected that when the aircraft moves, the runway, taxiway, and apron conditions are clear or free of FOD (Foreign Object Debris). Airside facility checklist inspection guide in accordance with KP 94 Year 2015 regulation. The research method used in making this application is a prototype method. Prototype can be said to be the initial form or model of a system or device that can later be developed in the future by explaining the concept and appearance of the application. Based on this research, the results obtained in the form of an application to facilitate the inspection checklist of air side facilities using a smartphone, and can facilitate data collection because after the file has been uploaded using the air side facility inspection checklist application in the form of a pdf document.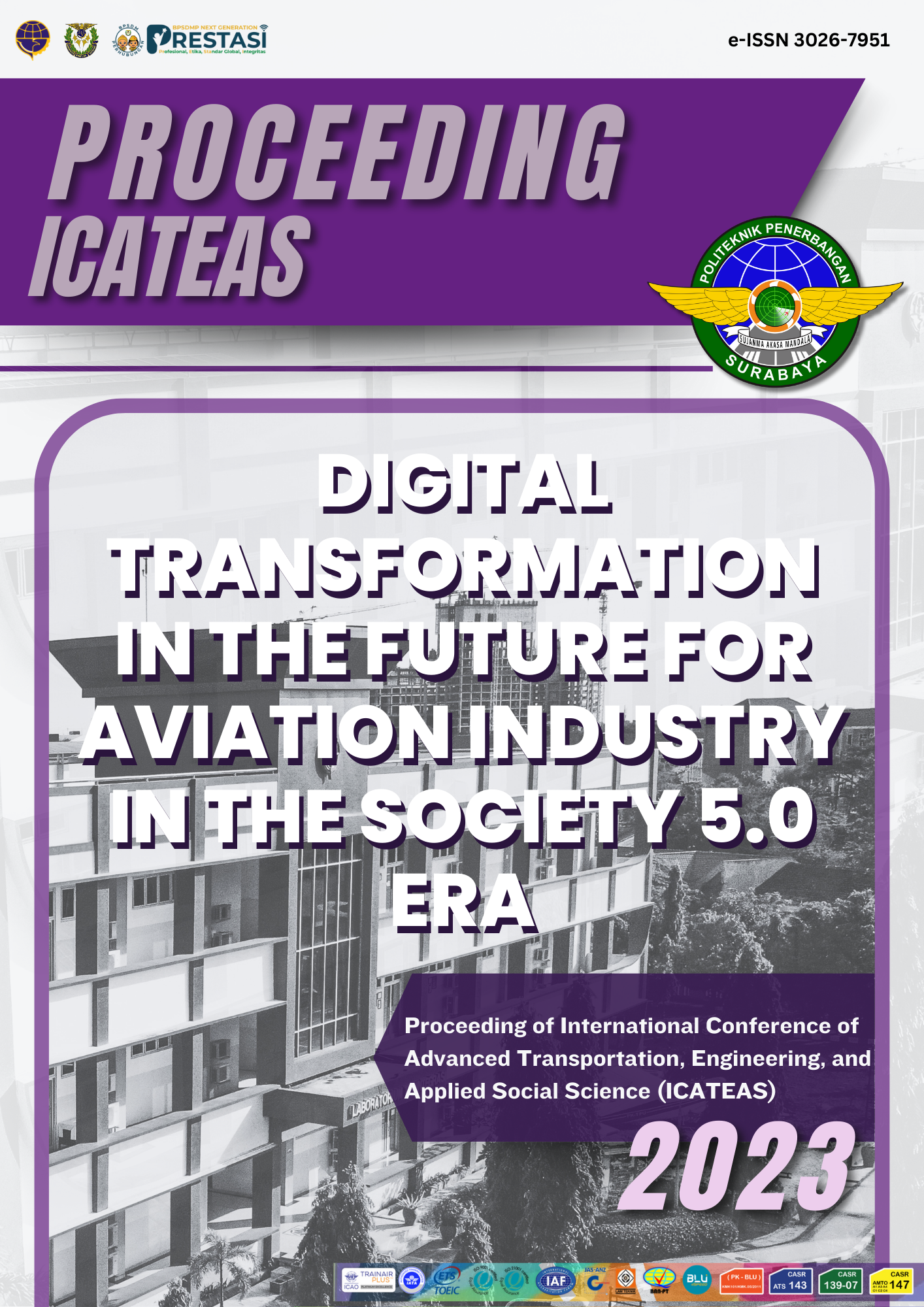 Downloads
How to Cite
Cahyo Wicaksono, B., Suryono, W., & Winiasri, L. (2023). ANDROID-BASED AIRSIDE FACILITY CHECKLIST APPLICATION USING SMARTPHONES AT UMBU MEHANG KUNDA WAINGAPU. Proceeding of International Conference of Advance Transportation, Engineering, and Applied Social Science, 2(1), 198–203. Retrieved from https://ejournal.poltekbangsby.ac.id/index.php/icateass/article/view/1648