BIBLIOMETRIC ANALYSIS OF RESEARCH TRENDS IN TRANSPORTATION MANAGEMENT POLICY IN IMPROVING THE REGIONAL ECONOMY
Keywords:
Bibliometrics, Regional Economics, Policy, Transportation Management
Abstract
This study aims to analyze how research on transportation policy in improving the economy of a region is classified along with its trends to find out what topics can be used as research variables in the future and what potential policies can be carried out in realizing regional economic improvement. The research method is a literature review using a bibliometric analysis approach starting from defining the keywords 'Transportation, Transportation Policy, and Regional Economic Improvement' in the Publish or Perish application with Google Scholar as a database. After narrowing the results by selecting topics, 55 related articles were obtained for review from a total of 100 articles from the initial search results. Then the meta data was compiled using the Mendeley application. The Vosviewer application is used to visualize research trends. The results showed that effective transportation policies can open up opportunities for better access for people, businesses, and goods to various regions, enabling sustainable economic improvement. This research is limited by the number and lack of variety of research topics of the articles reviewed.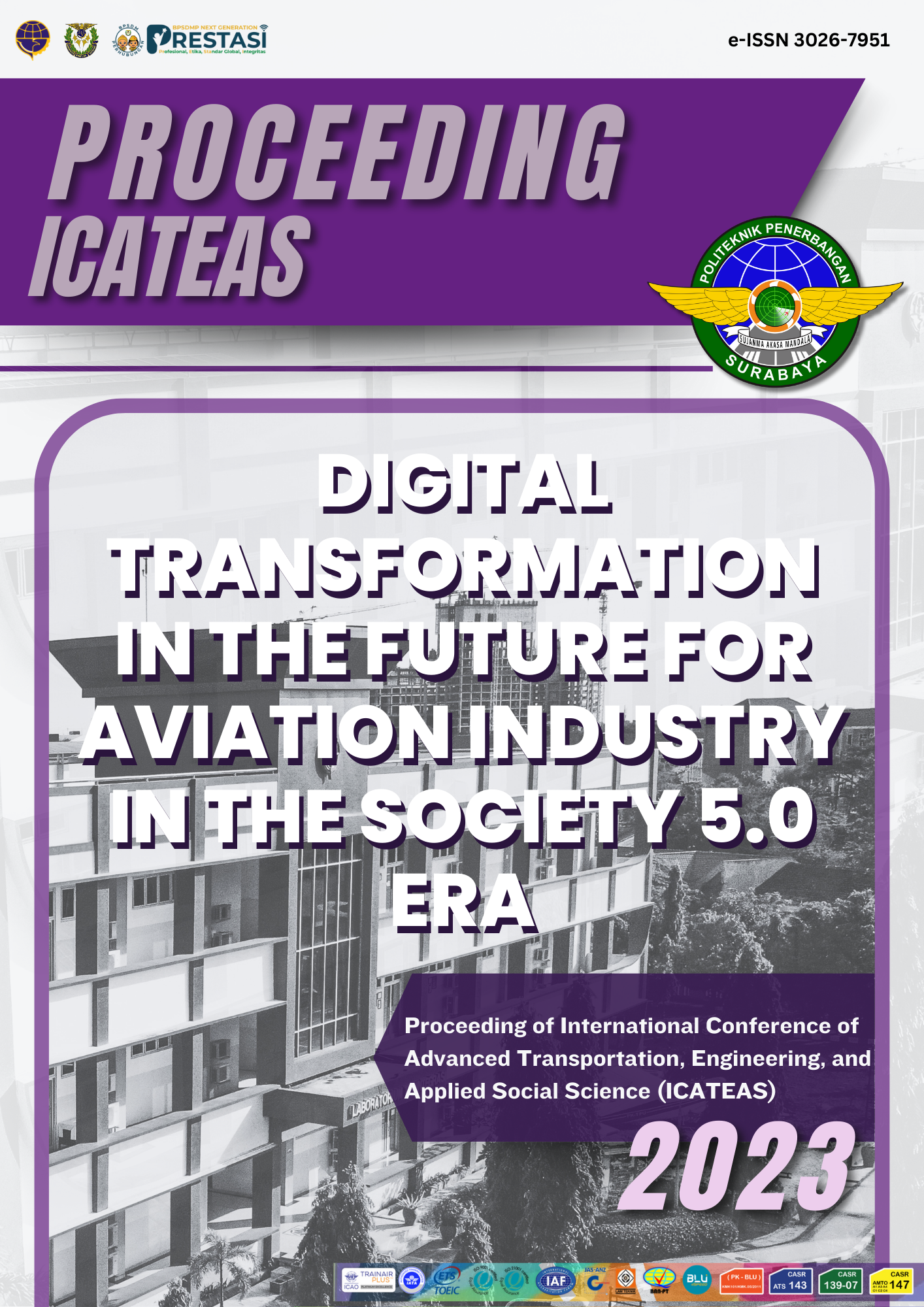 Downloads
How to Cite
Frianto Perangin Angin, A. (2023). BIBLIOMETRIC ANALYSIS OF RESEARCH TRENDS IN TRANSPORTATION MANAGEMENT POLICY IN IMPROVING THE REGIONAL ECONOMY. Proceeding of International Conference of Advance Transportation, Engineering, and Applied Social Science, 2(1), 168–173. Retrieved from https://ejournal.poltekbangsby.ac.id/index.php/icateass/article/view/1644