DESIGN OF FUEL FILTER REMOVAL AND INSTALLATION TOOL ON JT8D ENGINE AS A LEARNING SUPPORT TOOL IN ENGINE SHOP OF SURABAYA AVIATION POLYTECHNIC
Keywords:
Special tools, Fuel Filter, JT8D
Abstract
Special tools are equipment used for a specific purpose, including in the Engine Shop. With a division like this, these tools have different functions, and have a specialization in the engine shop of the Surabaya aviation polytechnic there is an engine type JT8D engine, which is an aircraft engine included in the gas turbine engine, in the engine there are several components that cadets must know and understand their uses including fuel filters, in this component cadets have difficulty removing and installing these components because there is no special tool that makes it easier to remove and install these components. The research method for designing this tool is by testing the tool by doing a practicum on the removal and installation of Fuel filters. In making this tool, namely by using steel (steel). How to use this tool to remove or install the Fuel filter, by installing the Special tool to the Fuel filter clockwise rotation so that the Special tool can be installed on the Fuel filter. And do the test. The results of the design of the special tool Fuel filter From all the tests on the design, it can be concluded that the Special tool Fuel filter tool can support learning during the practice of removing and installing the JT8D engine fuel filter with faster, stronger results so as to produce power efficiency in Gas Turbine Engine subjects by Surabaya Aviation Polytechnic cadets.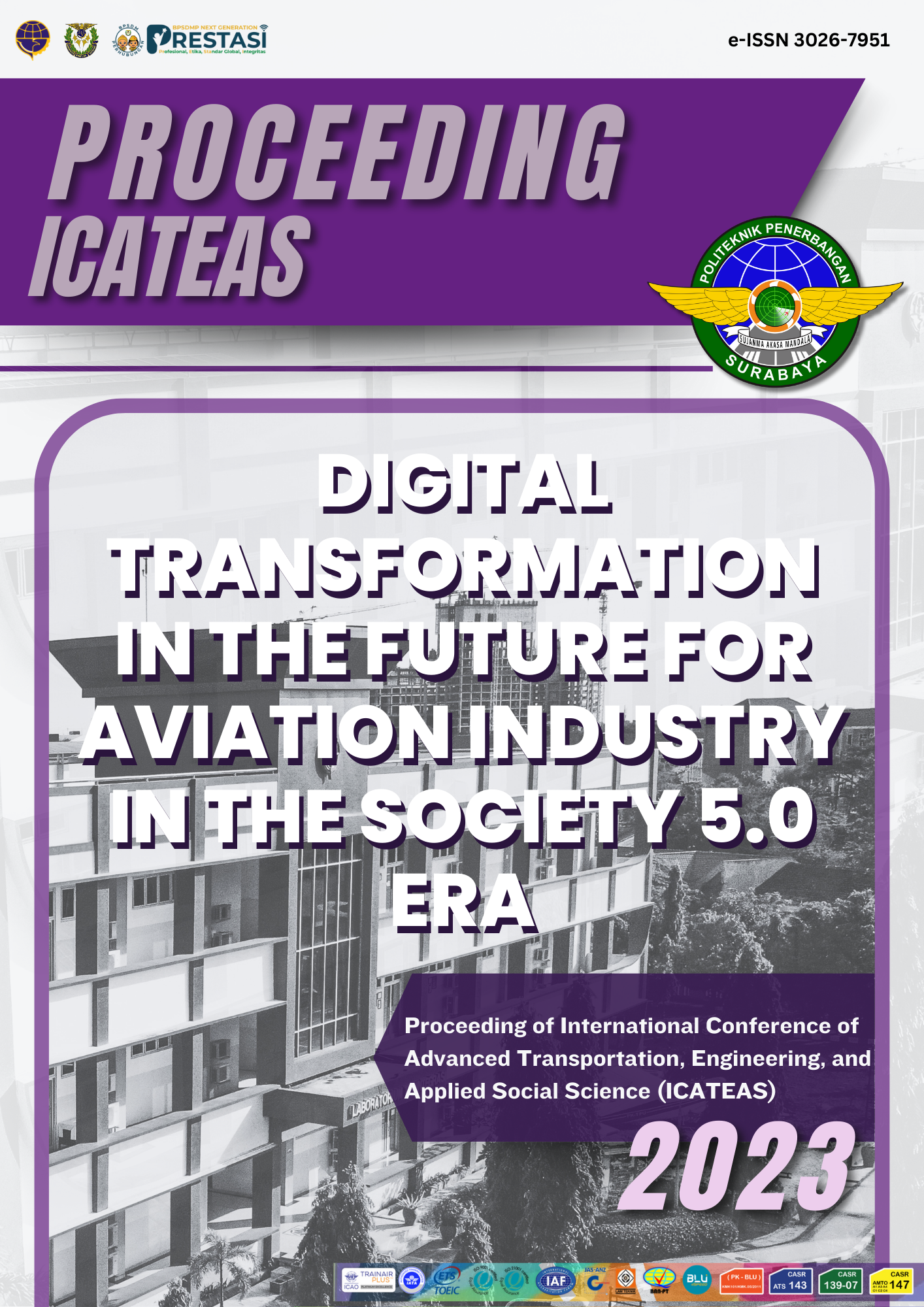 Downloads
How to Cite
Rohman Fauzi, A., Dwi Cahyo, B., & Suyatmo, S. (2023). DESIGN OF FUEL FILTER REMOVAL AND INSTALLATION TOOL ON JT8D ENGINE AS A LEARNING SUPPORT TOOL IN ENGINE SHOP OF SURABAYA AVIATION POLYTECHNIC. Proceeding of International Conference of Advance Transportation, Engineering, and Applied Social Science, 2(1), 156–160. Retrieved from https://ejournal.poltekbangsby.ac.id/index.php/icateass/article/view/1642