DESIGNING A TOOL IN THE FORM OF A MINI CCR AS A FEASIBILITY TESTER FOR SERIES TRANSFORMERS AND ALS LAMPS USING AN ARDUINO-BASED MICROCONTROLLER
Keywords:
Monitoring, Constant Current Regulator, Microcontroller, Selector Switch, AC Dimmer
Abstract
ALS or commonly called Airfield Lighting System are various types of lights at airports that are used to visually assist pilots in staying and taking off in order to move efficiently and safely. In the power supply of these lights used CCR. The extension of CCR is Constant Current Regulator is a power supply used in the world of aviation for providing electricity to the airport lighting system. Where in the electricity provided to the ALS lights of this airport lighting, it is maintained to provide power supply with a fixed current. It is intended that the ALS lamp has lighting with the desired brightness / light intensity in accordance with the specified taping. The ALS lamp has a very important role in helping pilots make landings and take offs, especially at night or in bad weather. Therefore, fast maintenance is needed when the lamp is in a dead condition. The current condition for testing series transformers and ALS lights is to check continuity using a multmeter. But it was found that when checked using continuity and good results when installed in the field could not work or light up as expected due to the occurrence of shor in ALS lamps and series transformers. This research design refers to the working system of the CCR by making a miniature CCR that serves to test the feasibility of ALS lamps and series transformers. This miniature CCR can supply voltage with a fixed current according to the specified brightness step. The current value and voltage value can be monitored on the LCD display. The research results and conclusions on the design of a mini CCR-shaped tool as a feasibility tester for series transformers and ALS lamps are obtained in the form of a constant current value at each brightness step with an average current value in accordance with the actual CCR. This mini CCR uses a selector switch connected to a microcontroller to adjust the step brightness of the ALS lamp through an AC dimmer from step 1 - 5 according to the needs of the lamp to be tested. It is expected that with the mini CCR, technicians can be helped and more effective in terms of ALS lamp maintenance and so that flight operations can run without interruption. In designing this CCR miniature tool using the 4D method so that the design of this tool can be complex and can be developed later.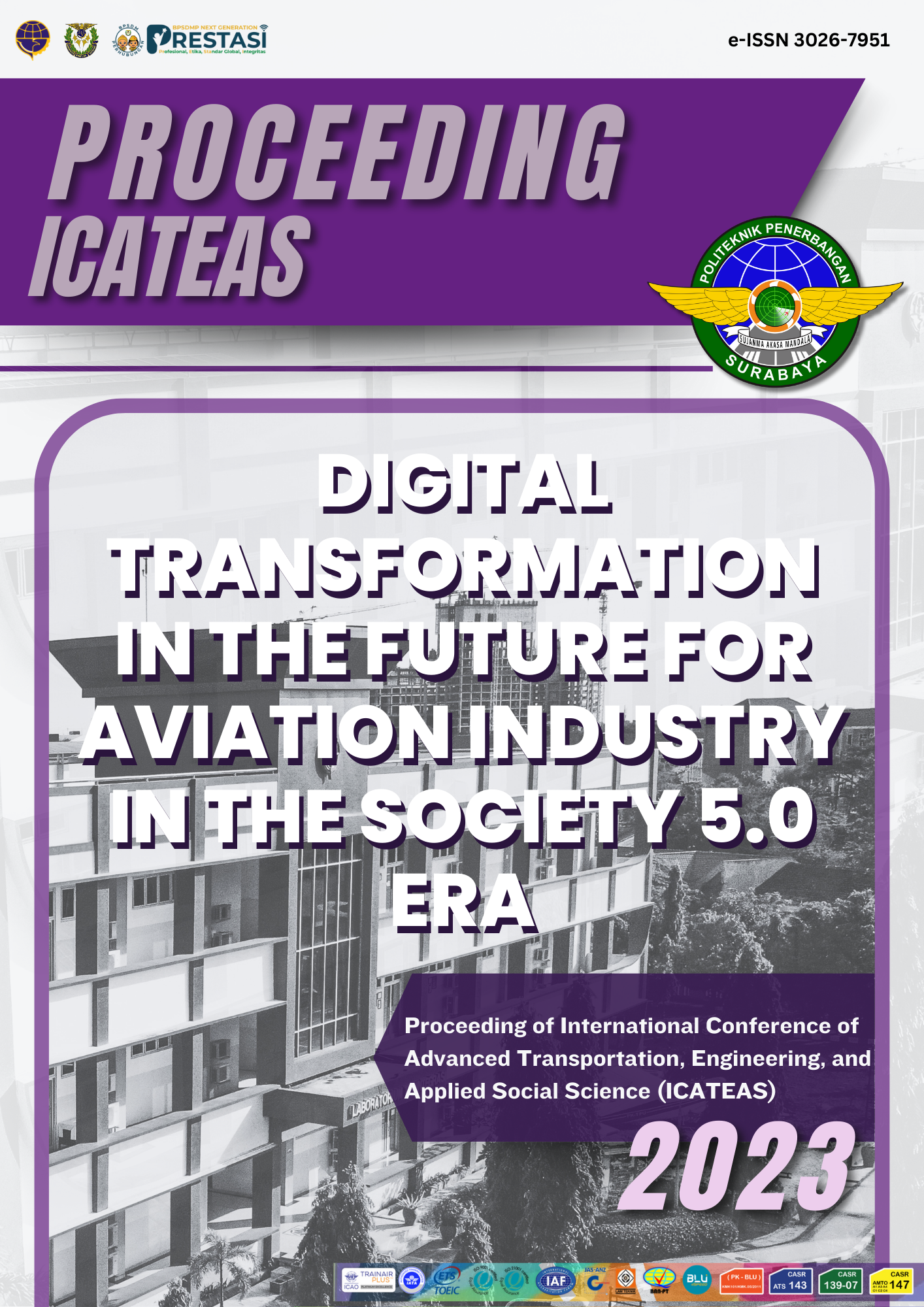 Downloads
How to Cite
Rayyan Rusdiansyah, A. ., Hartono, H., & Julaihah, S. (2023). DESIGNING A TOOL IN THE FORM OF A MINI CCR AS A FEASIBILITY TESTER FOR SERIES TRANSFORMERS AND ALS LAMPS USING AN ARDUINO-BASED MICROCONTROLLER. Proceeding of International Conference of Advance Transportation, Engineering, and Applied Social Science, 2(1), 151–155. Retrieved from https://ejournal.poltekbangsby.ac.id/index.php/icateass/article/view/1641