OPTIMIZATION OF IMPLEMENTATION OF STANDARD OPERATING PROCEDURES (SOP) IN PERSONN AND VEHICLE CHECK PROCEDURES IN ACCESS CONTROL AT JUWATA TARAKAN MAIN CLASS AIRPORT
Keywords:
Aviation Security, Standard Operating Procedures, Inspection, Access Control
Abstract
Juwata Tarakan Main First Class Airport has implemented Minister of Transportation Regulation number 51 of 2020 concerning National Aviation Security, namely by providing flight security personnel, namely the Aviation Security Unit (AVSEC) which guarantees flight safety and security. However, currently security checks have not been carried out optimally so that it could pose a threat to the passage of dangerous goods into the restricted security area at the airport. In writing this Final Project, the researcher used descriptive qualitative methods by making observations in the field and by collecting data from people around using the Google form, as well as documentation to corroborate the data and observations made. The purpose of this study is to find out whether the inspection on access control has been carried out in accordance with standard operating procedures and to find out how to optimize checks on access control in accordance with standard operating procedures. During the research, it was found that Aviation Security (AVSEC) officers at Juwata Main First Class Airport, to be precise, at the Vehicle Post were negligent and did not apply procedures for inspecting people and vehicles. So that this can be a serious threat to flight security and safety at Juwata Tarakan Main First Class Airport. Based on the findings in the field, it is necessary to optimize the inspection by conducting a refreshing course for aviation security officers so that there is a need for good supervision of inspection of people and vehicles at access control at Juwata Tarakan Main First Class Airport.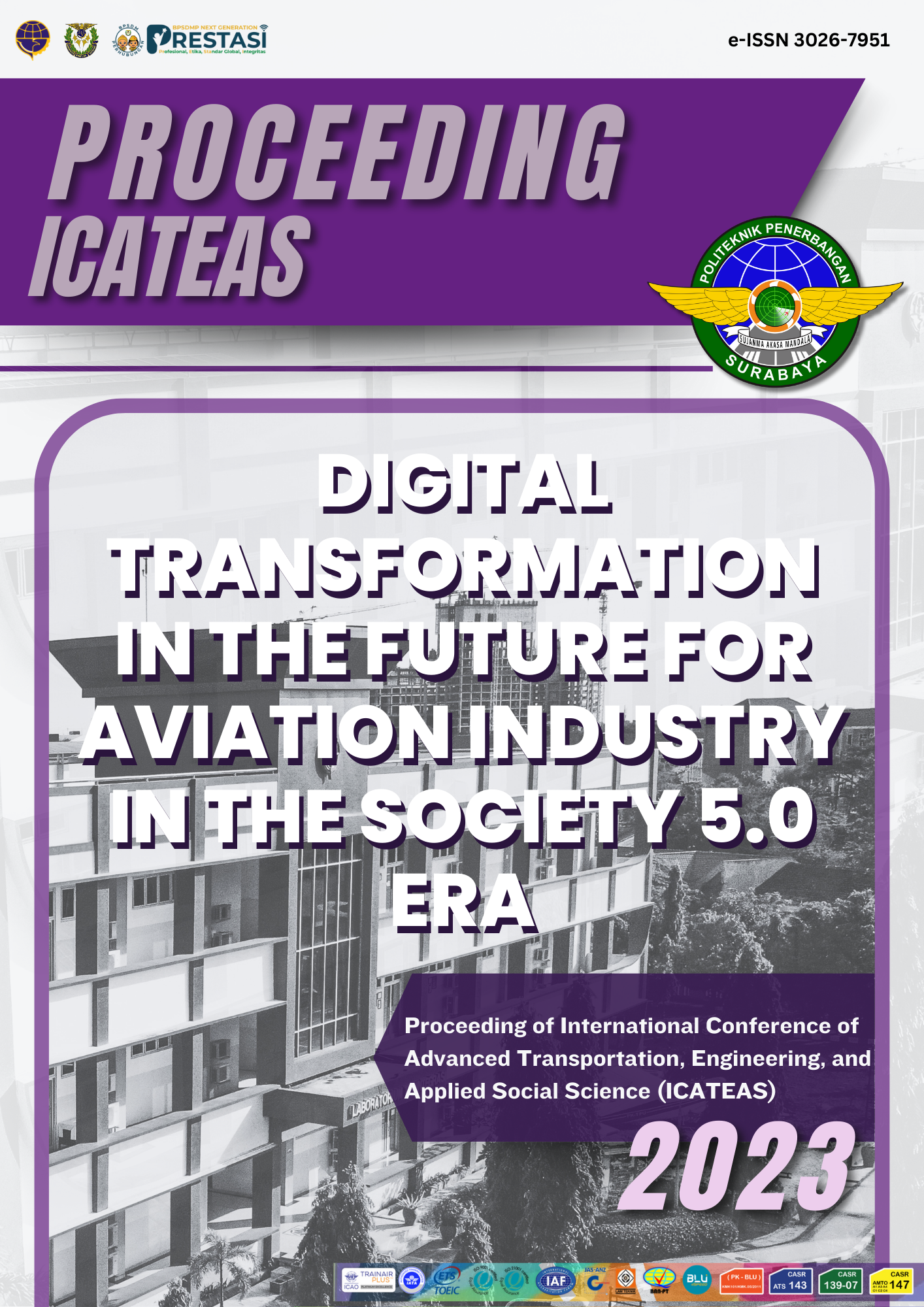 Downloads
How to Cite
Trenggono, A., Suprapto, Y., & Ratna Sari, D. (2023). OPTIMIZATION OF IMPLEMENTATION OF STANDARD OPERATING PROCEDURES (SOP) IN PERSONN AND VEHICLE CHECK PROCEDURES IN ACCESS CONTROL AT JUWATA TARAKAN MAIN CLASS AIRPORT. Proceeding of International Conference of Advance Transportation, Engineering, and Applied Social Science, 2(1), 138–146. Retrieved from https://ejournal.poltekbangsby.ac.id/index.php/icateass/article/view/1639