GROUND RUN UP ENCLOSURE DESIGN USING SKETCHUP APPLICATION AT I GUSTI NGURAH RAI INTERNATIONAL AIRPORT
Keywords:
engine ground run-up, SketchUp, Ground Run-Up Enclosure, design
Abstract
I Gusti Ngurah Rai International Airport, located in Denpasar, Bali Province, is an airport managed by PT Angkasa Pura I. The airport features a runway with a length of 3000 m and a runway width of 45 m. It has two aprons on the north and south sides, with a capacity of 46 parking stands on the north apron and 16 parking stands on the south apron. Currently, there is no dedicated facility for engine ground run-up at I Gusti Ngurah Rai International Airport. The engine ground run-up activities are still conducted on taxiway N7 and runway 09. This project focuses on planning the design of a Ground Run-Up Enclosure, which is a designated area for conducting engine ground run-up. The aim of this design is to enhance safety during engine ground run-up operations. The reference used in this project refers to national and international regulations and the airport's needs. The method used to determine the design of the GRE facility involves 3D modeling using the SketchUp application. Based on the research conducted at I Gusti Ngurah Rai International Airport and relevant references, the design of the Ground Run-Up Enclosure has an area of 8,928.4 m², with a length of 137.36 m and a width of 65 m. The deflector design features a length of 65 m, a height of 10.13 m, a deflector width of 0.75 m, and a support width of 7.25 m.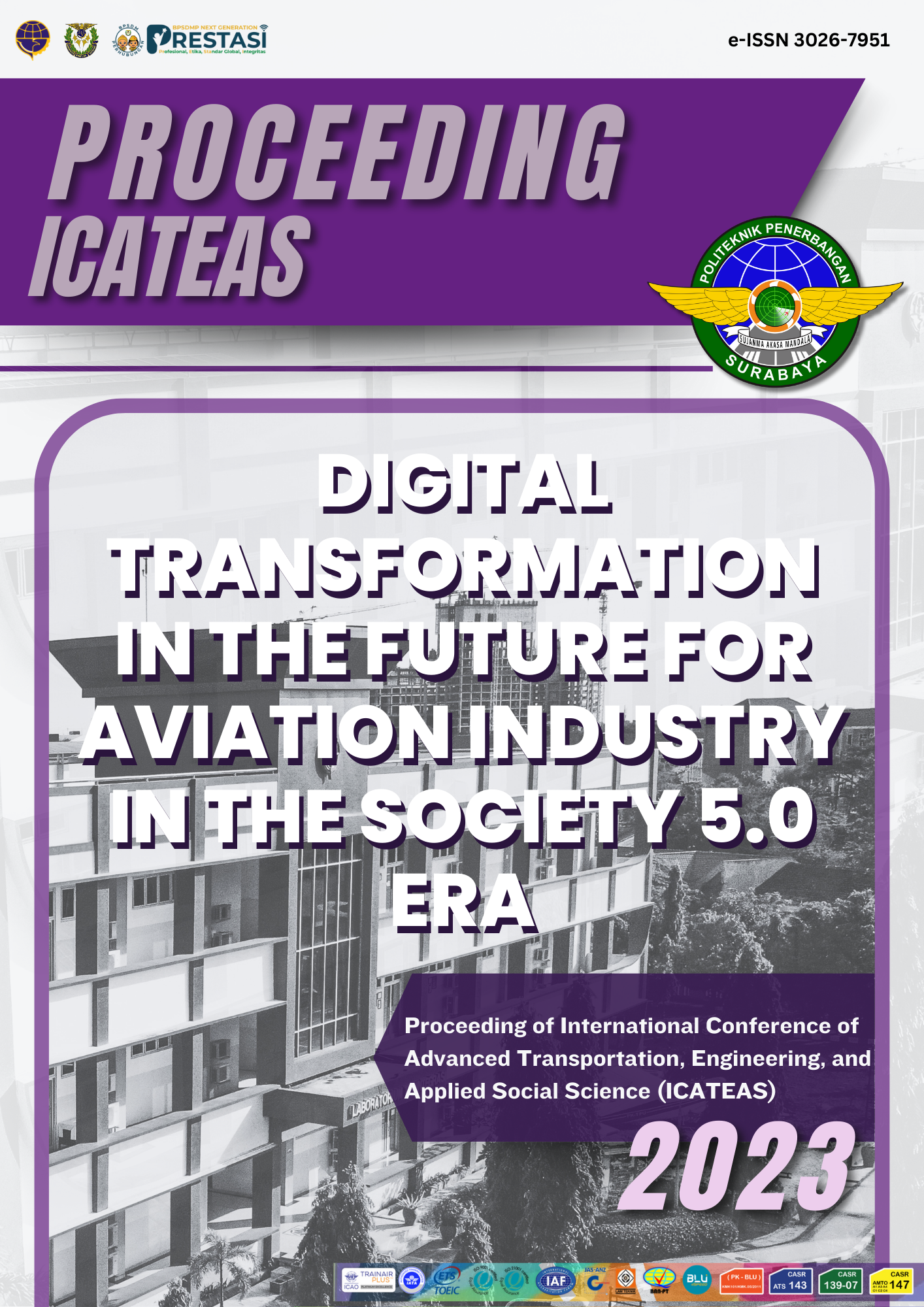 Downloads
Published
2023-11-08 — Updated on 2023-11-08
How to Cite
Alaudin, A., Amalia, D., Sukahir, S., & Wijaya Putra, B. (2023). GROUND RUN UP ENCLOSURE DESIGN USING SKETCHUP APPLICATION AT I GUSTI NGURAH RAI INTERNATIONAL AIRPORT. Proceeding of International Conference of Advance Transportation, Engineering, and Applied Social Science, 2(1), 116–121. Retrieved from https://ejournal.poltekbangsby.ac.id/index.php/icateass/article/view/1635