Biomass Power Plant Prototype (Pltbm) Based On Rice Husk Agricultural Waste Using Downdraft Gasification Technology
Keywords:
Power Generation, Biomass, Gasification, Stirling Engine, Arduino Nano, Data Logger Shield
Abstract
Almost all power plants in Indonesia still use non-renewable energy sources which will run out if used continuously. One of the renewable energies that can be utilized is biomass which can be converted into electrical energy by utilizing the gasification process to produce syngas which is burned and drives the stirling engine, then the stirling engine will drive the generator, and the generator converts kinetic energy into electrical energy. This research design uses rice husk as fuel in the gasification process to produce syngas and a stringing machine as a generator of kinetic motion which will be converted into electrical energy using a generator and will be connected to a monitoring system to display voltage and current results on the LCD. The monitoring system uses current and voltage sensors, an Arduino Nano microcontroller and a data logger shield to store data history. There are results from research testing that has been carried out. The first result is the effective flame of the gasification reactor using 1 kg of fuel with drying time for 9 minutes and without drying for 4 minutes and the process of the reactor in producing gas with drying for 10 minutes and without drying for 13 minutes. The second result is the voltage and current values generated every 5 seconds until the 25th second are 2.52V, 2.47V, 2.52V, 2.75V, 2.76 V and 1.45mA, 1.56mA, 1.87mA, 3.11mA, 2.70mA.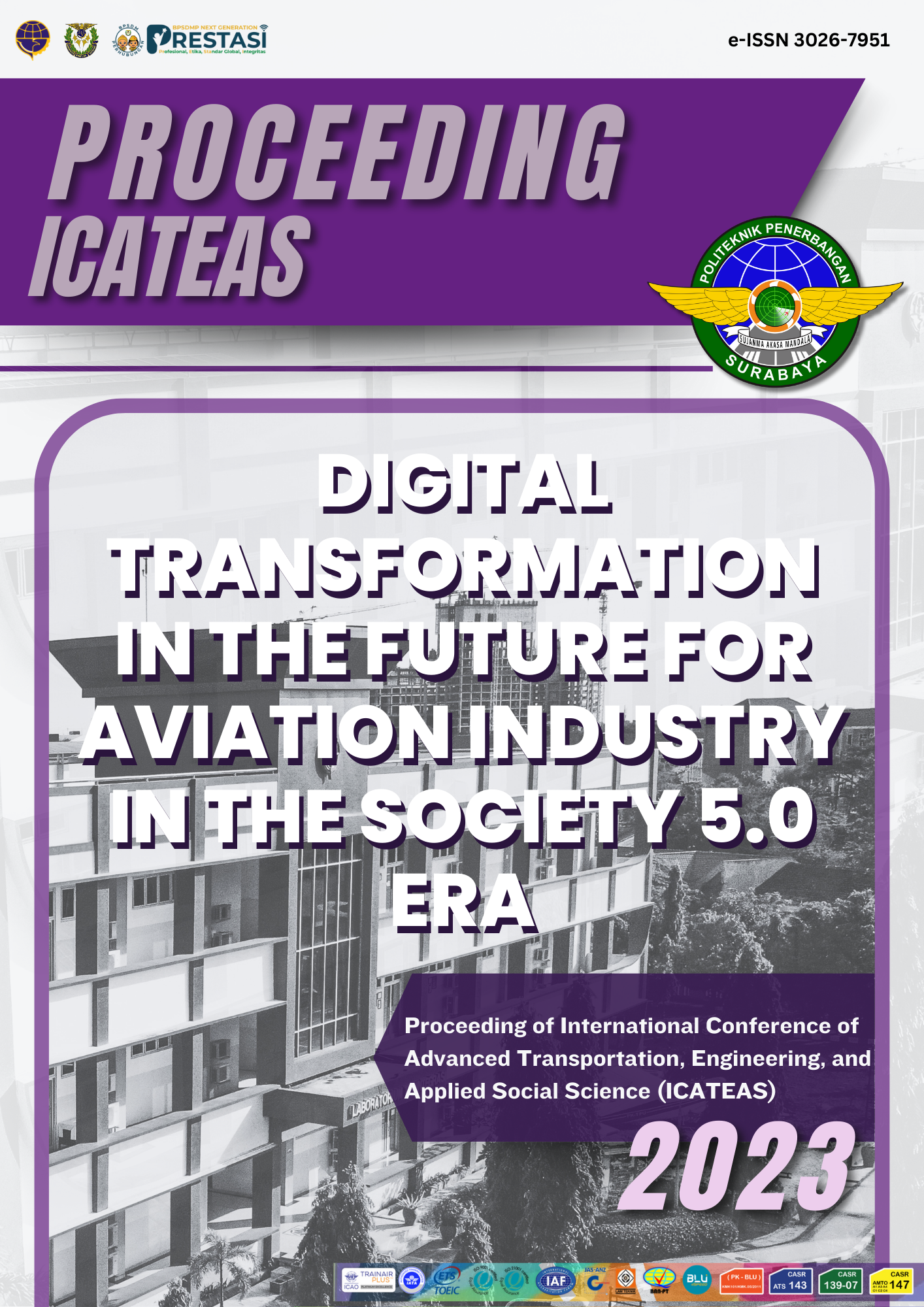 Downloads
How to Cite
Kurnia Putra, A., Hartono, H., & Julaihah, S. (2023). Biomass Power Plant Prototype (Pltbm) Based On Rice Husk Agricultural Waste Using Downdraft Gasification Technology. Proceeding of International Conference of Advance Transportation, Engineering, and Applied Social Science, 2(1), 111–115. Retrieved from https://ejournal.poltekbangsby.ac.id/index.php/icateass/article/view/1633