ANALYSIS AND DESIGN OF WEB-BASED AERONAUTICAL COMMUNICATION OFFICER (ACO) RATING TEST
Keywords:
Performance check, License, Website, Goal-Directed Design
Abstract
At the JATSC Branch of Perum LPPNPI, the rating test is held using the Google form which is easier to implement compared to paper-based, but the scores are still processed manually, and the collection of documents required for extending the rating is still through different media. The purpose of this research is to develop the analysis and design of the ACO Performance Check website which is used as a medium for performance checks for rating tests at the JATSC. To handle the constraints obtained from the existing test rating system, this website was built through research using the Goal-Directed Design method which focuses on user goals and experience. This research took 6 stages, which are Research, Modeling, Requirement Definition, Framework, Design Refinement, and Support. To measure the feasibility of using the website, a trial used the WEBUSE (Website Usability Evaluation Tools) approach as a usability evaluation method. This method will focus on testing the usability, value, convenience, and preferences of the website for the user experience in using it. The results of this study are the usability level obtained from website testing including the Content, Organization & Readability category with Excellent level, the Navigation & Links category with Good level, the User Interface Design category with Excellent level, and the Performance & Effectiveness category with Excellent level. In conclusion, the development of the analysis and design of the ACO Performance Check website has fulfilled the user's goals and wishes as a performance check media for rating extension.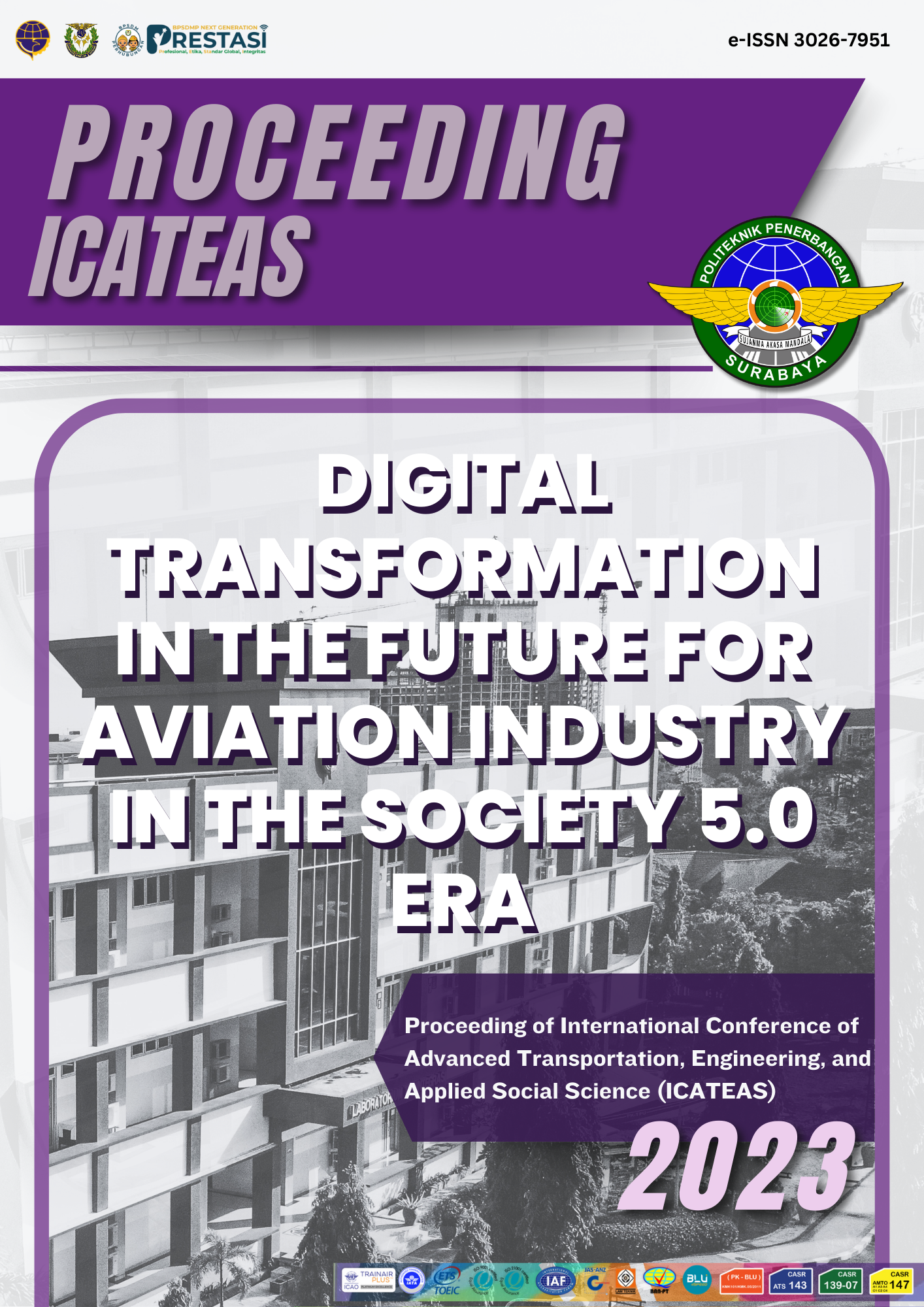 Downloads
How to Cite
Okta Andriyani, T., Rochmawati, L. ., Akbar Awal Rozaq, H., & Haryanto, D. (2023). ANALYSIS AND DESIGN OF WEB-BASED AERONAUTICAL COMMUNICATION OFFICER (ACO) RATING TEST. Proceeding of International Conference of Advance Transportation, Engineering, and Applied Social Science, 2(1), 86–96. Retrieved from https://ejournal.poltekbangsby.ac.id/index.php/icateass/article/view/1630